Bahrain certified Natural Pearl Necklace 62 carats total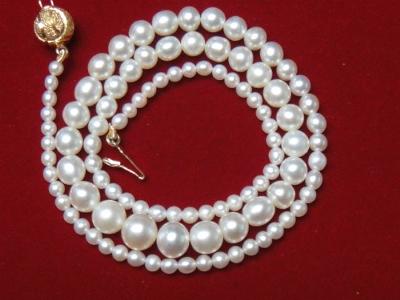 62.24 total carat Basra natural pearl necklace
Type of Pearl: Bahrain certified Natural Pearl - Basra Pearls

Carat Weight: 62.24 carats total

Shape: Round, Oval, Button

Size in mm: Largest pearl is 6.09 x 6.66mm

Color: Light cream to cream

Location of Origin: Bahrain

Clasp Metal Type: Yellow Metal

Certificate: The Gem & Pearl Testing Laboratory of Bahrain

Price: $10,099 SOLD!




Join in and write your own page! It's easy to do. How?
Simply click here to return to Pearls for Sale.