Vintage Mother of Pearl Cufflinks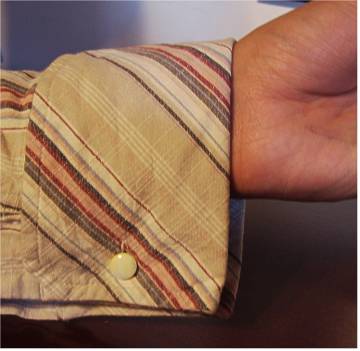 Vintage MOP Cufflink
These vintage mother of pearl cufflinks were made right here in Muscatine, Iowa, during the hayday of the pearl button making days.
They are an historical American treasure. Natural yellowing adds to the character of these old MOP buttons.
Price: $25.00

Free Shipping - Free Silky Gift Bag -- 90 Return Policy
Paypal




I live in Muscatine, Iowa, which years ago was the "Pearl Button Capital of the World." Ronald Reagan even chose the Pearl Button Queen one year. Years ago (late 1800's and even into the 1950's) there were several pearl button factories here (49 at one time) and many people would also cut out the button blanks in their homes, selling the blanks to the factories for extra cash.
Button making in Muscatine employed over one third of the working force at this time...at least 3,500 people.
You might enjoy taking a virtual tour of our local Button Museum. It's filled with loads of historical displays, memorabilia, and items for sale. I sell button jewerly there.
I was fortunate to find some locally made cufflinks that make great gifts for the guys in your life...or the gals who often have blouses calling for cufflinks as well.
Large scale clamming is now forbidden on the Mississippi River, making these old buttons a thing of the past. Not long from now, even these vintage remants will be impossible to find. It gets harder and harder to come by these unique items from our city's history.
Go to main pearl button pages after mother of pearl cufflinks.