Rare Natural Purple Pearl from Texas 3.50 carats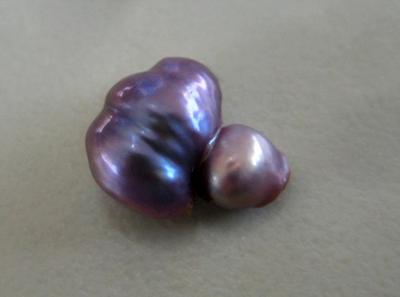 Rare Purple USA Freshwater Pearl 3.50 carats
Type of pearl: Freshwater


Carat Weight: 3.50 carats


Shape: Baroque


Size in mm: 10.5 x 9.5 x 5mm


Color: Purple & Lavender


Location of Origin: Texas, USA


Unique Features: Rare lustrous natural purple and lavender color

In 15 years of pearling my partner says this is the first time he has ever seen a two colored pearl. This pearl is probably one in a million. (Very Rare)

This pearl was taken out of the Brazos river from a live mussel a Tampico pearly mussel. My partner has been pearling in Texas waters for 15 years and holds a commercial mussel license in Texas.


Price: $4,000 SOLD!



Join in and write your own page! It's easy to do. How?
Simply click here to return to Pearls for Sale.