21 carat Conch Pearl Smooth Surface 17mm on 14k Gold
21 carat Conch Pearl Smooth Surface 17mm on 14k Gold
Type of pearl: Conch pearl


Weight: 21.05 carats


Shape: Oval Egg Shape


Size: 17 x 14 x 12mm


Color: Medium Brown Mixed with Light Brown


Location of Origin: Caribbean


Clasp Metal Type: 14k Gold Pendant


Lovely pearl with clean surface. Color is mixed throughout. The pearl cracked when I drilled it. I've added close up photos of the 3 cracks on the top. I don't think they will ever actually break the pearl. The cracks are not easily noticeable when wearing. Great size, shape and clean surface. I've discounted the price because of the cracks.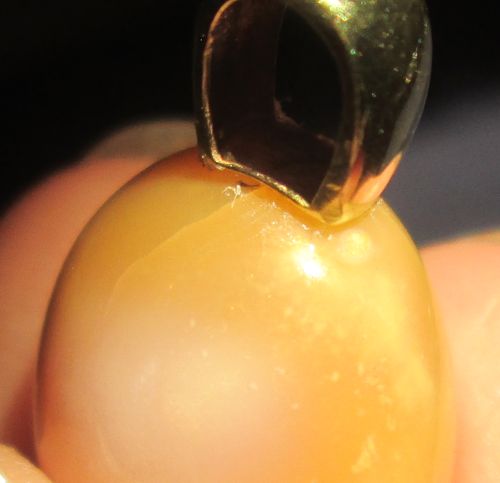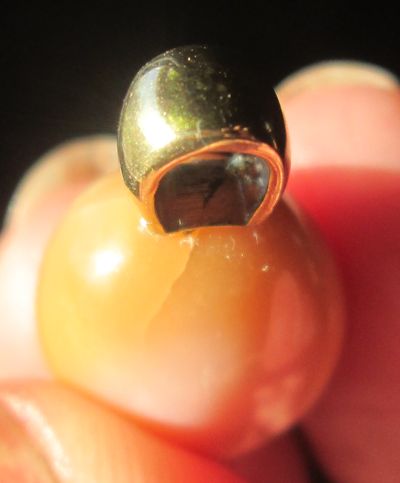 Price: $1,898

Return to Listed Conch Pearls.