Hi,



I hope you are well & happy these days.

Tahitian Pearls

I'm closing out my Tahitian pearl jewelry. I'll refund you 20% of the price after purchase. If you buy more than one piece I'll give you even a bigger discount.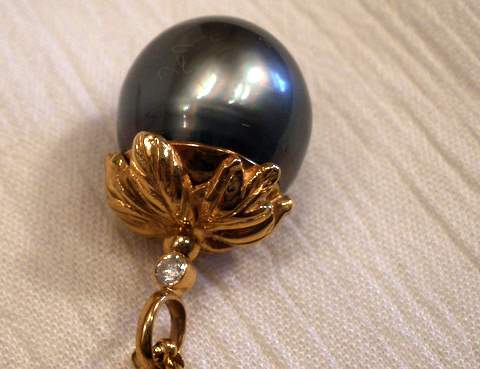 14mm AAA Tahitian Pearl & Diamond Pendant
Many of the pieces have diamonds as well as lovely Tahitian pearls. You'll find a wide variety of quality rings, bracelets, earrings and necklaces of Tahitian pearls.
Quahog Pearls
I'm now offering a few quahog pearls for sale on my site.
Quahog Pearl
Quahog pearls are a rare USA treasure. I've seen these lovely purple beauties go extremely high at a California auction. If you don't own a quahog pearl, now is your chance. These are from the Eastern Shore of Virginia near the Chesapeake Bay.
Abalone Pearl Pendant
This gorgeous natural abalone brooch will delight the antique jewelry lovers out there.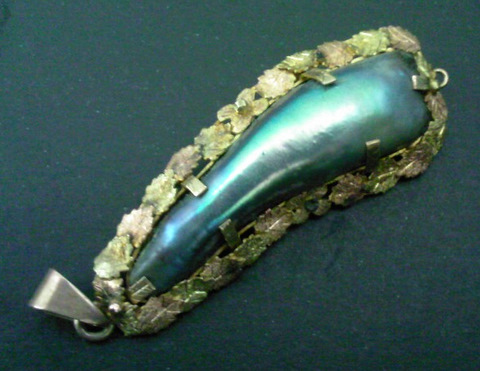 Natural Abalone Pearl Pendant
This antique brooch is decorated with leaves of colored gold and measures 2 1/4 inches including the bail.
An abalone farm owner who saw the pendant opened his eyes wide and said, "That is the finest and largest natural abalone pearl I have every seen!"
It is also one of the loveliest abalone pendants I have ever seen.
The owner of the pendant is hoping it will be added to someone's collection who appreciates both antique jewelry and natural pearls.
Cold in Iowa
It is very cold today here in Iowa. I don't mind. I know spring will come eventually and we're starting to sprout garden seeds in our window sills. Besides, it's always warm by the fire.
Take care and thanks for being a part of the KariPearls.com newsletter!
Don't hesitate to contact me via my website or phone if you have any questions.
God bless,
Kari
Toll free: 1-866-884-7815