Hi,



Thirteen natural pearls were found inside this one shell. Plus, there are large blisters on each hinge and one small blister in the center.

Natural USA Freshwater Pearls
This is a lovely USA shell with gorgeous lavender pearls. Lavender is the second most common color for natural USA freshwater pearls.
There are 25.95 total carats of loose pearls here, ranging from 6.15 carats to 0.25 carats.
The two pearls on the bottom of photo fit together like a hand and glove. The pearls are mostly baroque plus wings and rosebuds.
Before Scotland totally banned pearling they first made a rule that shells could be opened but not killed. This would have enabled only a search for pearls near the outer rim, where they do grow sometimes, but in this case, the pearls were are back by the hinge and wouldn't have been seen with only a partial opening of the shell.
I am happy to have acquired this shell with the pearls some years ago and glad I can share them with you.
Natural freshwater USA pearls are some of the most overlooked natural pearls right now. If you doubt their authenticity GIA is capable of certifying them.
---

I've been canning peaches like crazy. Next to preserve are the apples!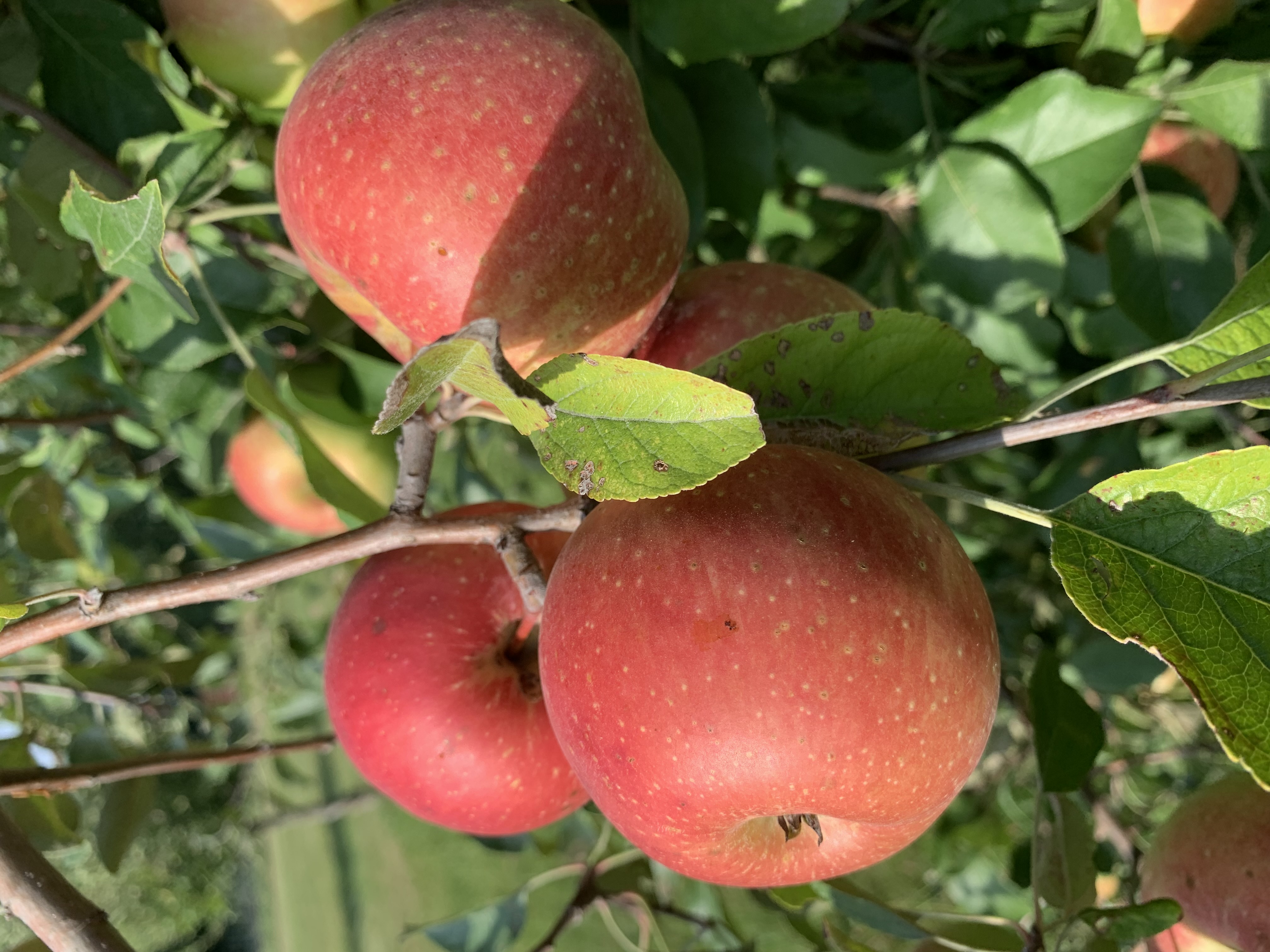 Iowa Apples
God bless and thanks for reading,
Kari