Hi,


For January, I'm giving away a book - Pearls: A Natural History by Neil H. Landman & Paula Mikkelsen. This is a wonderful hardback, former library book, in excellent condition.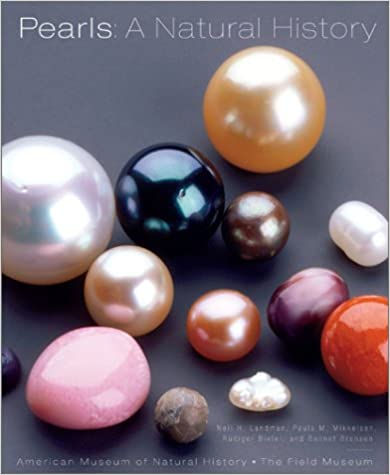 Blending history, science, and the jeweler's art to celebrate these natural treasures, this lavishly illustrated volume, shimmering with new color photography and archival images, traces the natural and cultural history of pearls around the world.Published to accompany an exhibition organized by the American Museum of Natural History in New York and the Field Museum in Chicago, Pearls begins with the earliest pearl artifacts found in Mesopotamia and discusses how pearls are formed, in nature and by humans, the ways different cultures have used pearls in literature, paintings, religious objects, and sculptures, and, of course, pearls as personal adornment.225 illustrations, 150 in full color, 232 pages, 9 x 11"


It's simple to enter! Just reply to this newsletter and tell me, "Yes, please enter me into the contest."

But, please do hurry and reply by the last day of January, next Monday, January 31. Then I'll pick a winner and send out a newsletter telling you who won.

Have you heard about the new developments with the culturing of conch pearls?

Researchers at Florida Atlantic University have developed a novel method of culturing pearls in conch and potentially other gastropods that is highly controlled, consistent and efficient. This method utilizes a relaxant that makes it possible to make an incision in the conch, which allows seeding with a bead or tissue nucleation to be easily conducted. This method can generate multiple pearls from each conch, thus increasing the total number that can be harvested. It is also environmentally-friendly because the conch does not need to be sacrificed in order to extract the pearls. Advantages of this technology include:
• Environmentally-friendly product• Use in conch and other gastropods• Produces a novel type of cultured pearl

I want to give you a "heads up" about this. Anyone can rejoice in the fact that the conch doesn't need to be sacrificed to extract the pearls. It's a fascinating process but what will it mean for the natural conch pearl market? I'd like to hear your thoughts. What do you think?

Thanks for joining my newsletter! Here I am at the "Glass Palace", which my daughter and I stumbled upon while strolling through El Retiro Park in Madrid. I've been staying pretty close to home for awhile now, so it's fun to remember past trips. Have you seen the "Glass Palace"?




God bless & don't forget to reply to enter the giveaway! Kari