Hi,



I know some of you are crazy about pink conch pearls.

Here is some good news!

I've just lowered the prices on several wonderful pink conch pearls for you.

I'll get right to it and show them to you.

Here goes!



2 Pink Conch Pearls
I paired these together because of their similar shape and color. The number of color variations in pink conch pearls is astounding, so finding two conch pearls with both similar shape & color is rare.
These are now reduced from $2,060 to $1695.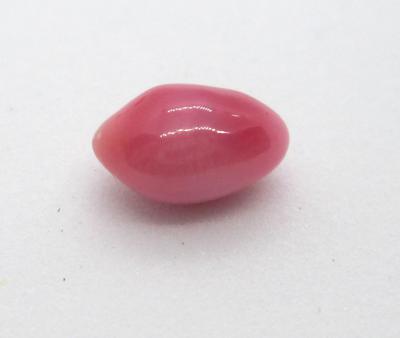 Two Toned Pink Conch Pearl
This is a brilliantly beautiful pearl with two tones of glorious pink in a great oval baroque shape.
Now $1,070 at 1.5 carats. Formerly $1,200.
Pink Tetrahedron Conch Pearl
A tetrahedron is a polyhedron with four faces. At first glace this doesn't look at all like a tetrahedron, but on closer inspection, it actually is although it has "puffy" sides and not flat ones.
This isn't the first conch pearl I've seen in this unique shape so it is not totally uncommon.
To understand this shape simply put your thumb and index finger together on each hand and put your four fingers tips together in opposite directions. The shape inside of these four fingers is a 4 sided polygon, or a tetrahedron.
This pearl, at 2.35 carats is now only $1,660, down from $2,139.


3 Dark Pink Conch Pearls
Here's a trio of well color matched pink conch pearls. The shape matching is not perfect, but close enough to work in a jewelry set or a single piece.
The pink color in this set is almost like bubble gum.
Price is now $2,820 and was formerly $3,892 - a very big discount for these at a total of 3.95 carats


1.10 carat Dark Pink Conch Pearl
This dark pink oval baroque, 1.10 carat at 7mm is now $794 down from $1,240.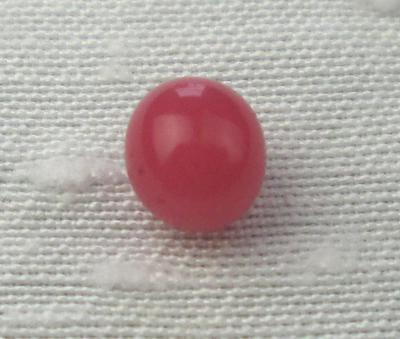 Almost Round Conch Pearl
Round pearls are not common. This one is very near round and a dark pink/red color (which is also very rare), 1.25 carats, 5.5 x 5 x 5mm.
Price is now $898 down from $1,533.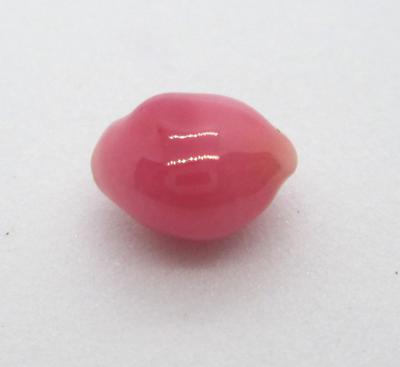 1.25 carat Pink Conch Pearl
Here's another brilliantly pink colored conch pearl at 1.25 carats.
Price is $898. Before: $1,216.


Dark Pink Conch Pearl
This dark pink has also been reduced. This 1.4 carats, 9.5mm conch pearl is now $1,000.

Thanks for being a part of Karipearls.
I appreciate every one of you.
God bless,
Kari