Hi,


I am pleased to announce that for September, I am giving away this pair of Natural USA Spike Pearls with Natural Amethyst Earrings on Sterling.


To enter, simply reply to this newsletter and say, "Yes, enter me in the contest!"

It was lots of fun making these for whoever wins! Natural USA spike pearls are also called by other names, such as "feather" pearls or "wing" pearls. I was once discussing these various names with a USA pearl diver and he looked me right in the eye and said, "Kari, they're spike pearls!" And ever since then that's what I tend to call them :)


---


Today, I also want to tell you about one of my husband's books - Answer for Cancer: 9 Keys

Several years ago, my husband, Mark, was extremely sick with stage four inoperable cancer in his lungs. The hospital wanted to send him home with hospice care, which we refused....because we just knew there must be something else we could try. Fourteen rounds of chemotherapy and all that the medical world could offer him failed miserably. The cancer kept coming back with a vengeance.

Then our son, Andrew, brought over a spiral bound book by Bill Henderson titled: How to Cure Almost Any Cancer at Home for $5.15 a Day It sounded too good to be true, but Mark had nothing to lose by trying Bill Henderson's simple home remedies, which he started immediately.

Slowly but surely, Mark started to improve. We watched him with our very eyes get better and better day by day. It was really like a miracle to us.

After he had almost completely recovered Mark decided to write his own book, telling his story and including Bill Henderson's recommendations along with lots of healing verses from the Bible, which he faithfully meditated on daily....and still does.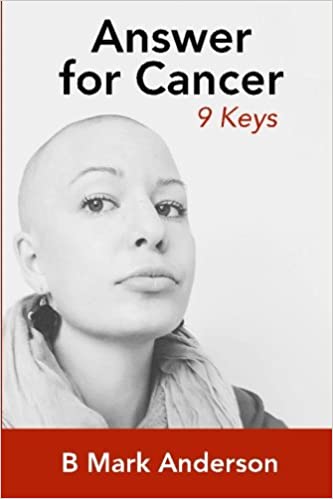 It seems we all know someone with cancer so I decided to share these books with you in the hope that they too can find healing. Today Mark is once again strong and vibrant, chopping wood like he loves to do. He takes no medication and his doctor doesn't even want to see him anymore. One of the last things his doctor said to him was, "Keep doing what you're doing!"

Thanks for being a part of Karipearls.com

God bless! Kari