Hi,



I wanted to tell you about and show you some authentic examples of ancient pearl jewelry, so here goes!

Jerusalem is an fascinating city to "poke around".
On my last visit there I visited the Rockefeller Archaeological Museum, just outside the old city near Herod's gate.
It's a fascinating place and I enjoyed trying to photograph some ancient pearl jewelry there.
Even if some of the photos didn't turn out well, I was able to capture some of the beauty of these ancient pieces of pearl jewelry.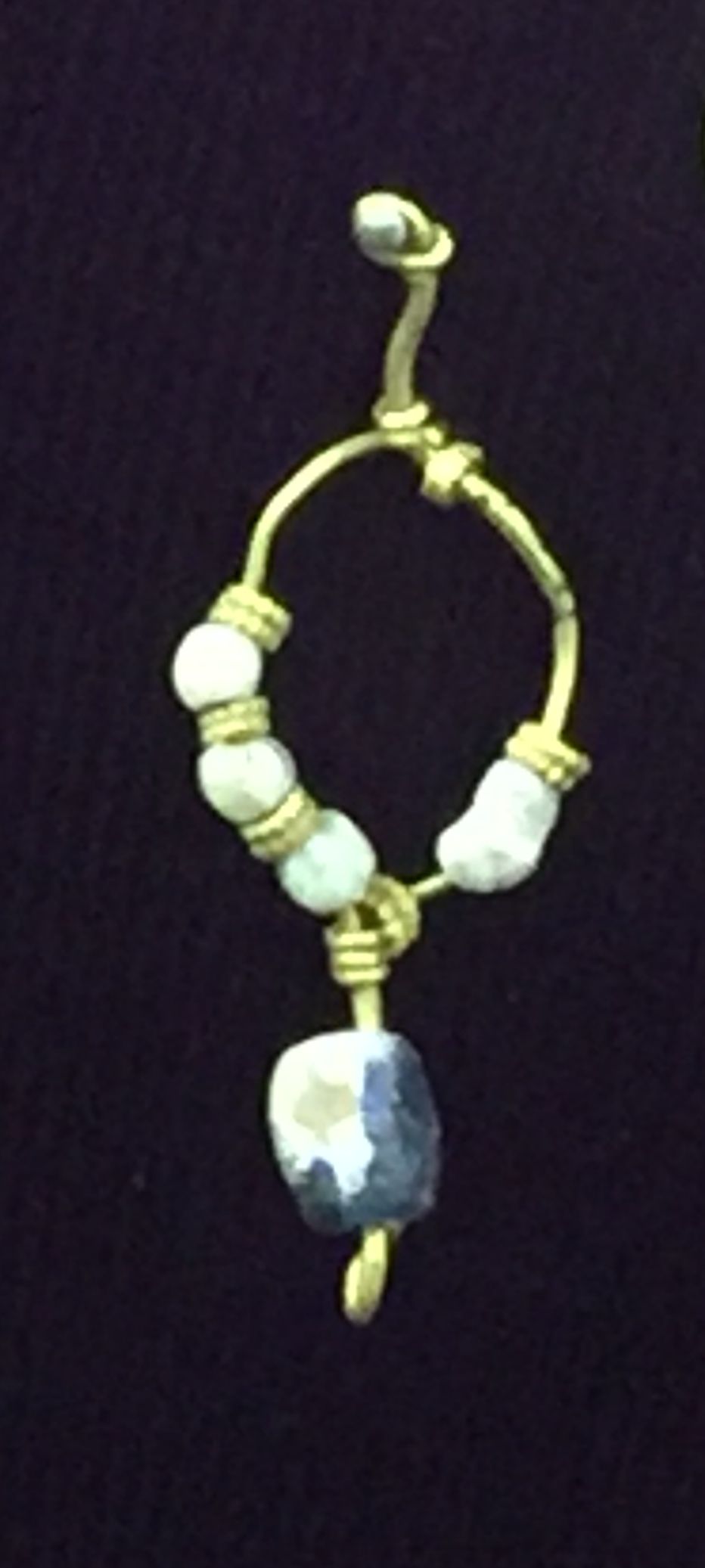 I really like ancient pearl earrings. I love the fact that, more often than not, the natural pearls are irregular.
I love how even the most basic and simple natural pearl was appreciated and worn with joy and honor.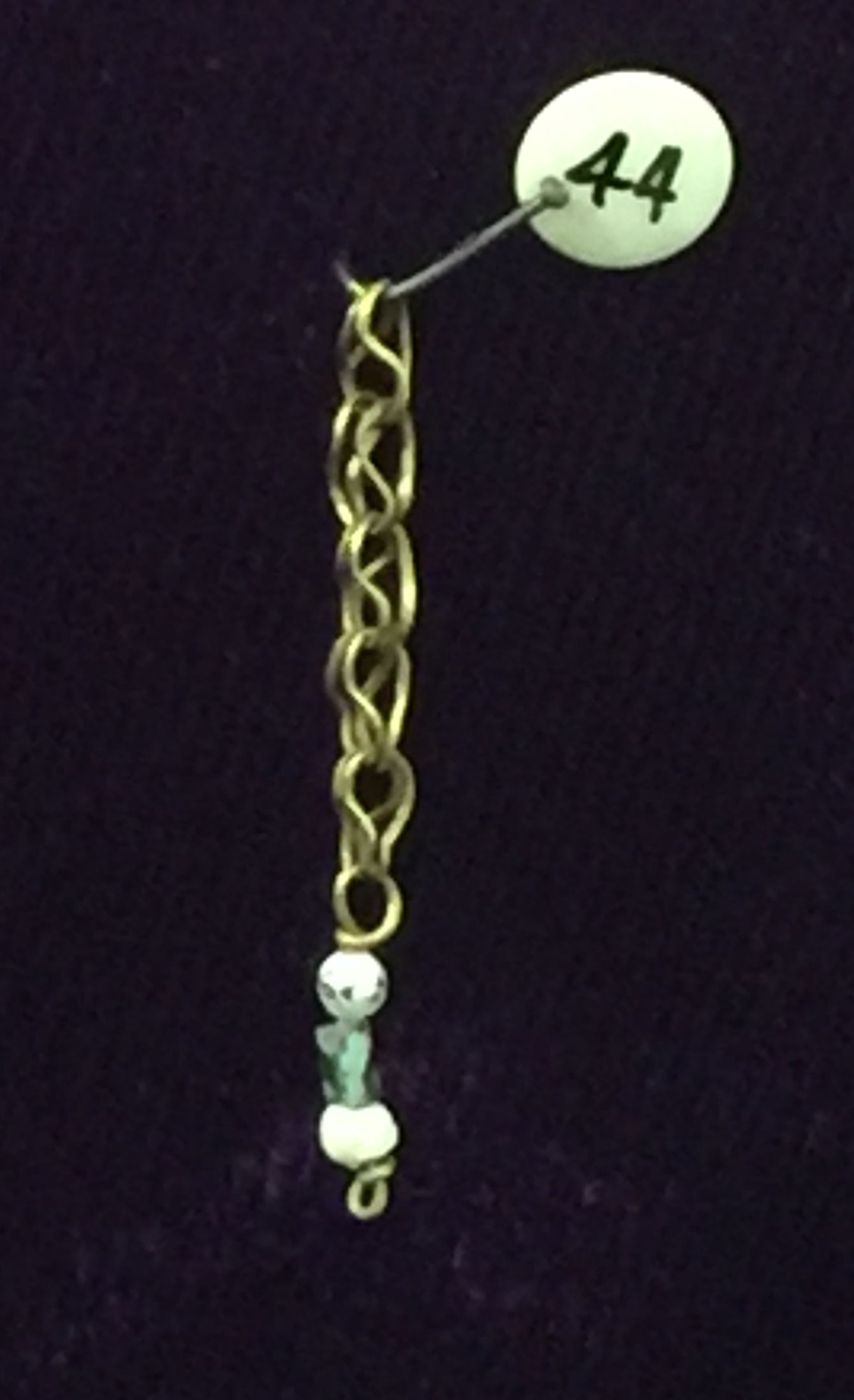 These types of pearl jewelry items are some of my most favorite to re-pin from others on Pinterest too.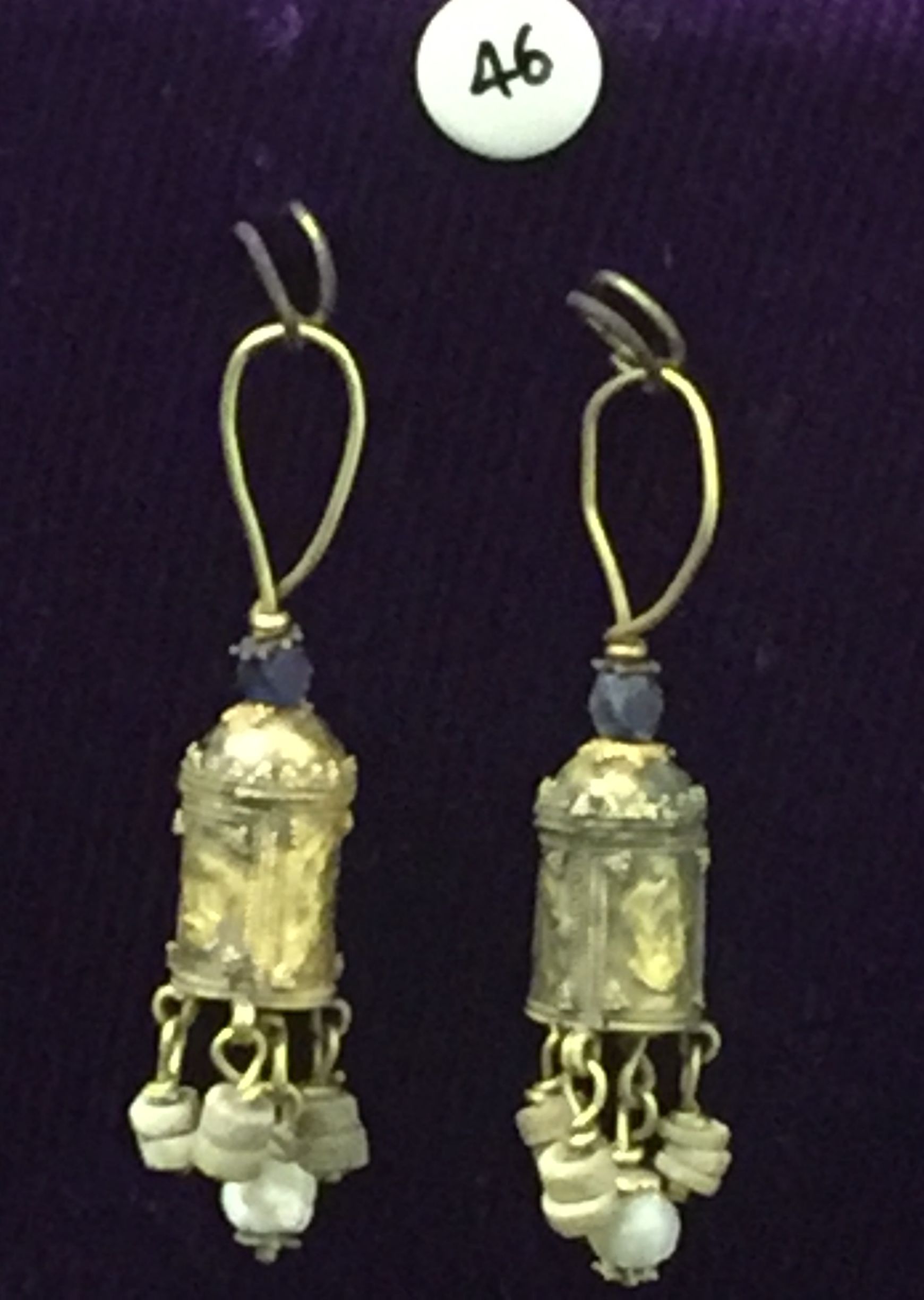 Read about a pearl and emerald earring found in the City of David here.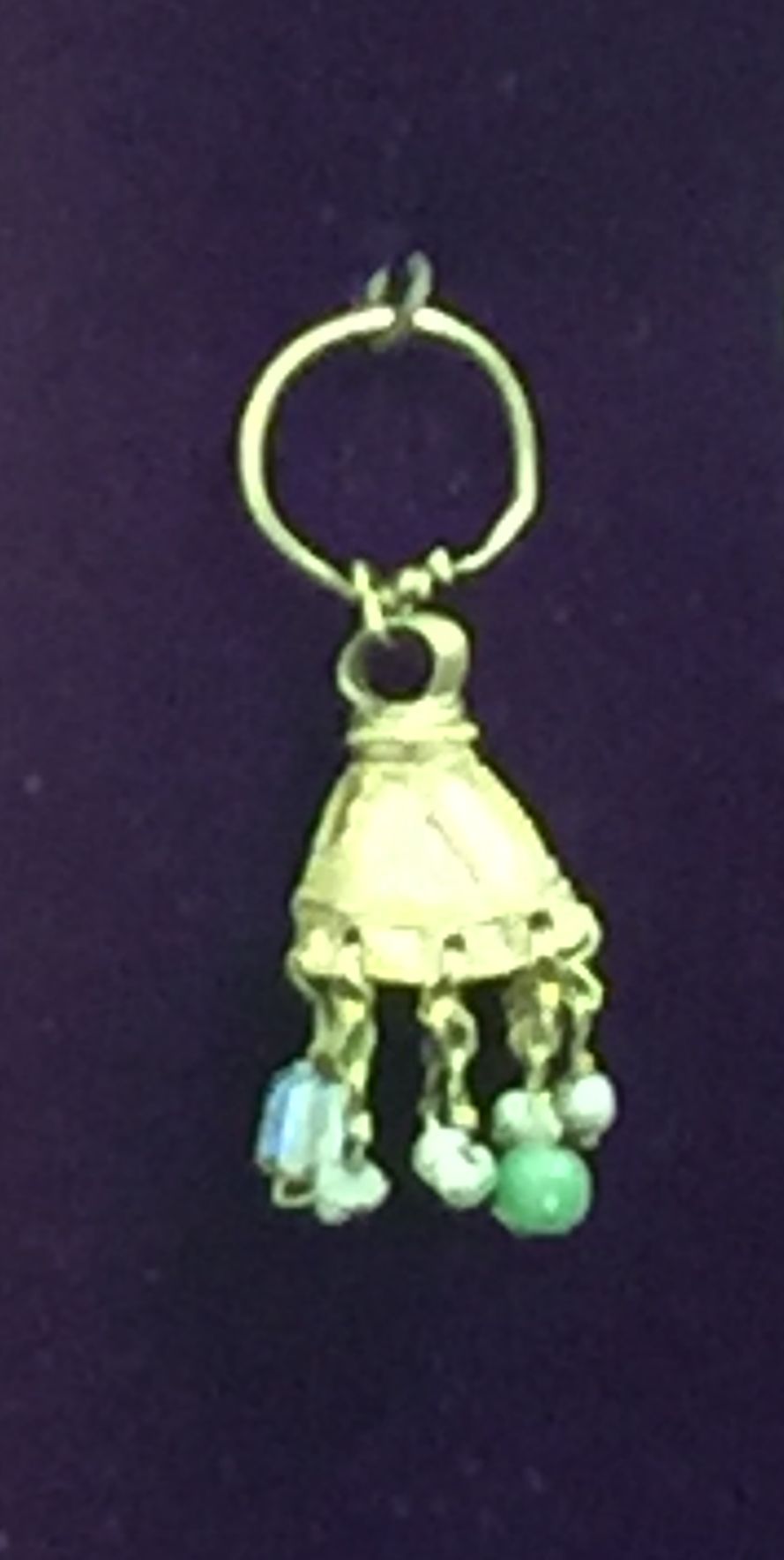 Do you enjoy poking around museums and seeing ancient jewelry? What is your favorite museum to see these things?
This photo is particularly unclear, but I included it anyway, because of the unique shape.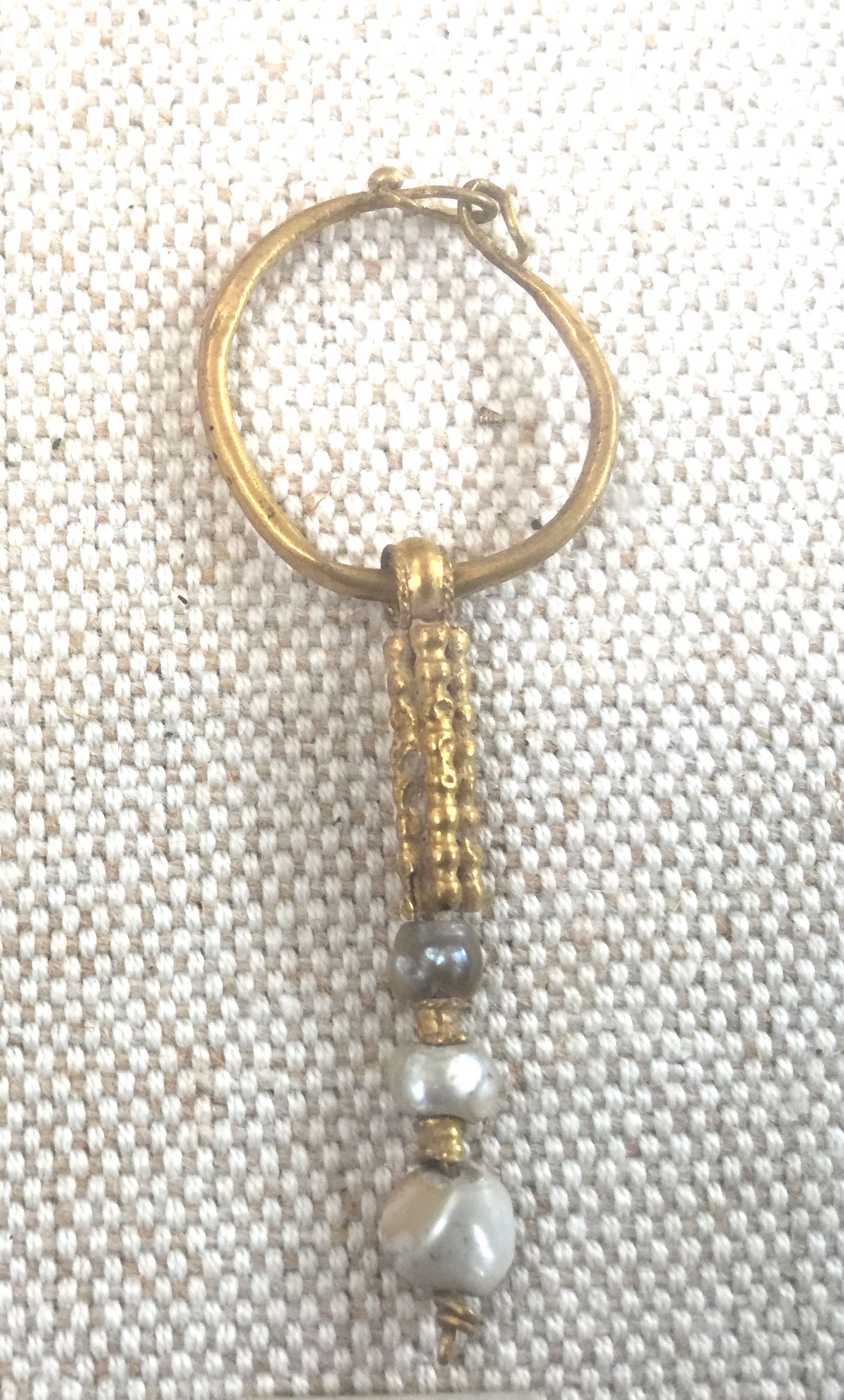 Have you been to Jerusalem? If you have, what is your favorite part? What can you recommend as a "must see"?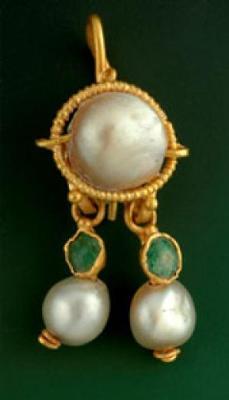 2,000 year old Pearl Earring found in Jerusalem
I was excited to read about this 2,000 year old gold, emerald and pearl earring found some years ago during an excavation in Jerusalem at the City of David.
I was doubly excited to actually see this earring at a Dead Sea Scroll exhibit at the Discovery Times Square Museum in New York City a few years back.
Then, when I was visiting the excavations at the City of David in Jerusalem, I saw these replicas in the gift shop there for sale.
Replica of Ancient Pearl Earring
And in a jewelry store window, also in Jerusalem, but outside the old city, I saw these replicas of the same earring.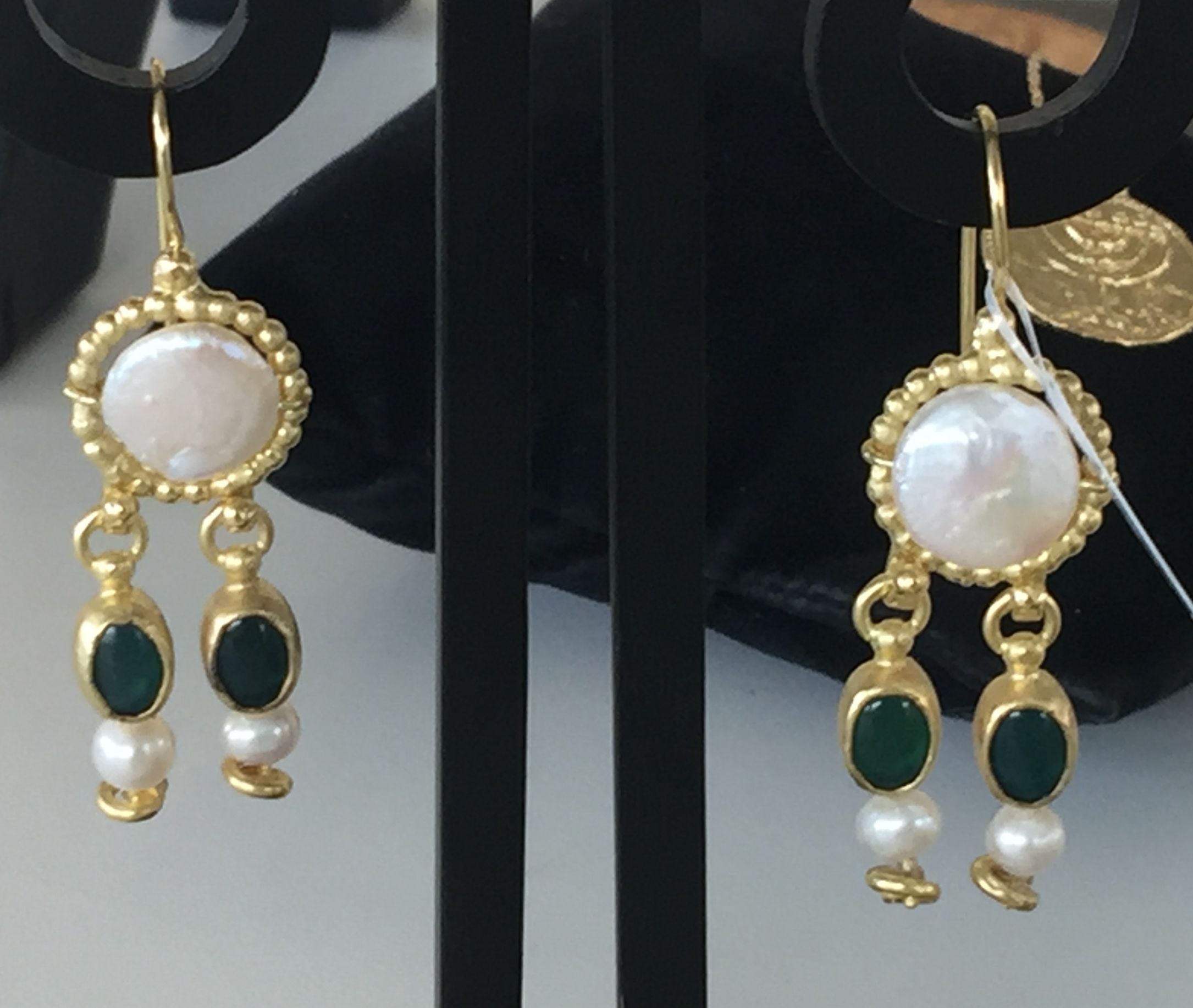 Replica Ancient Pearl Earrings
Would you be interested in seeing some of my replica ancient pearl earrings? (I got a little carried away on one trip to Jerusalem when I found a shop with a large stash of these ancient replicas.)
Thanks for reading and for those of you in the northern hemisphere....enjoy that snow now! I'm determined to make the best of it and hope to improve my downhill skiing this year.
God bless,
Kari