Hi,



This month, what is often referred to as the "Largest Freshwater Pearl in the World", will be auctioned off in the Netherlands.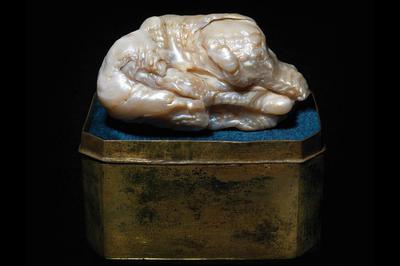 The Sleeping Lion pearl. Gemmological Association of Great Britain handout photo
It has quite a provenance, once belonging to Catherine the Great. Yes, as in Catherine the Great, Empress of Russia.
Catherine had the pearl displayed in the Hermitage in St Petersburg until 1796.
At 600 carats and resembling a sleeping lion, it has aptly been named "The Sleeping Lion Pearl".
But, in fact, is it a blister pearl? Or is it simply a blister?
With new technology comes new knowledge.
According to SSEF and new technology available to them "The Sleeping Lion" would today be classified as a "Blister" and not a "Blister Pearl" but since the current technology wasn't present years ago when the pearl was named, it is understandable that it was labeled as a pearl.
Read more about SSEF research here on page 13: https://www.ssef.ch/wp-content/uploads/2017/12/SSEF-Facette-2017.pdf
Now, here's your chance to own your very own blister with SSEF certificate without having to bid on "The Sleeping Lion" blister.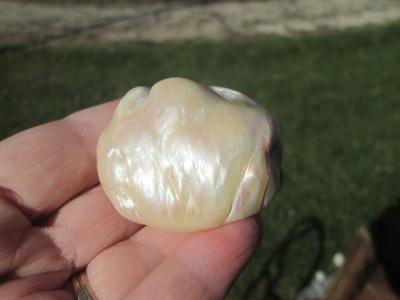 305ct Blister
This is probably too big for jewelry but still is a significant collector's item. More photos and purchase option here.
Or this wearable blister at 88.538 carats also with SSEF certificate. It would make a nice man's ring.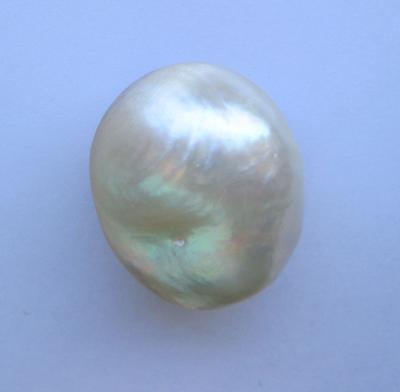 88ct Blister
Read more about "The Sleeping Lion" here or feel free to contact me with an offer on the two blisters for sale on my site.
Have a great day!
Isn't spring time amazing! I just love it!
God bless, Kari