Hi,



Today I'm wondering, how do you drill pearls? That's a sincere question. I would like to know what method works for you on a small basis.

I've seen pearls being drilled at a Chinese pearl factory on machines like this.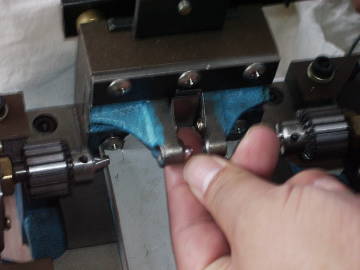 Electric Pearl Drill
I've watched pearls being carefully tapped into a coconut wood slice and drilled with an old fashioned hand drill in Bahrain. They are able to drill the teeny tiniest of pearls with this drill.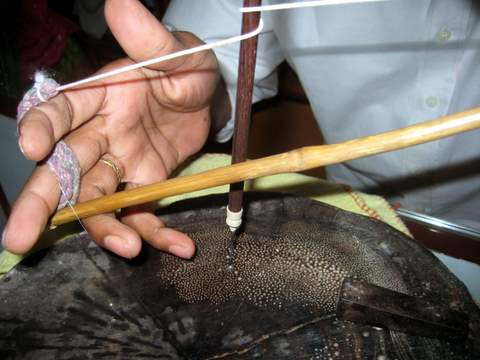 Hand Pearl Drill
I often wonder how a pearl driller's eyesight holds out when drilling tiny pearls for hours on end, day after day.
In the USA, my jeweler friend, Steve Swan, from Minnesota, showed me his big, fancy pearl drill press which works well for him.
But figuring out how to drill a pearl by myself was another matter so I hunted up my skillful friend Flynn to ask how he drilled pearls.
Flynn had done a super job at wire wrapping a few natural pearls for me and I knew he'd drilled pearls. He's one of those multi-talented guys who can do just about anything. Now he's focusing on his new Muscatine downtown shop, We Can Frame That.
Anyway, he said, "Let's look it up on Youtube."
Great, why didn't I think of that?
So, after one quick Youtube video, I realized I could simply use a Dremel drill, some pliers, a piece of wood and a pan of water to get started.
Why water? Because a Dremel drill gets hot and the pearl will begin to burn if it isn't submerged in water when being drilled.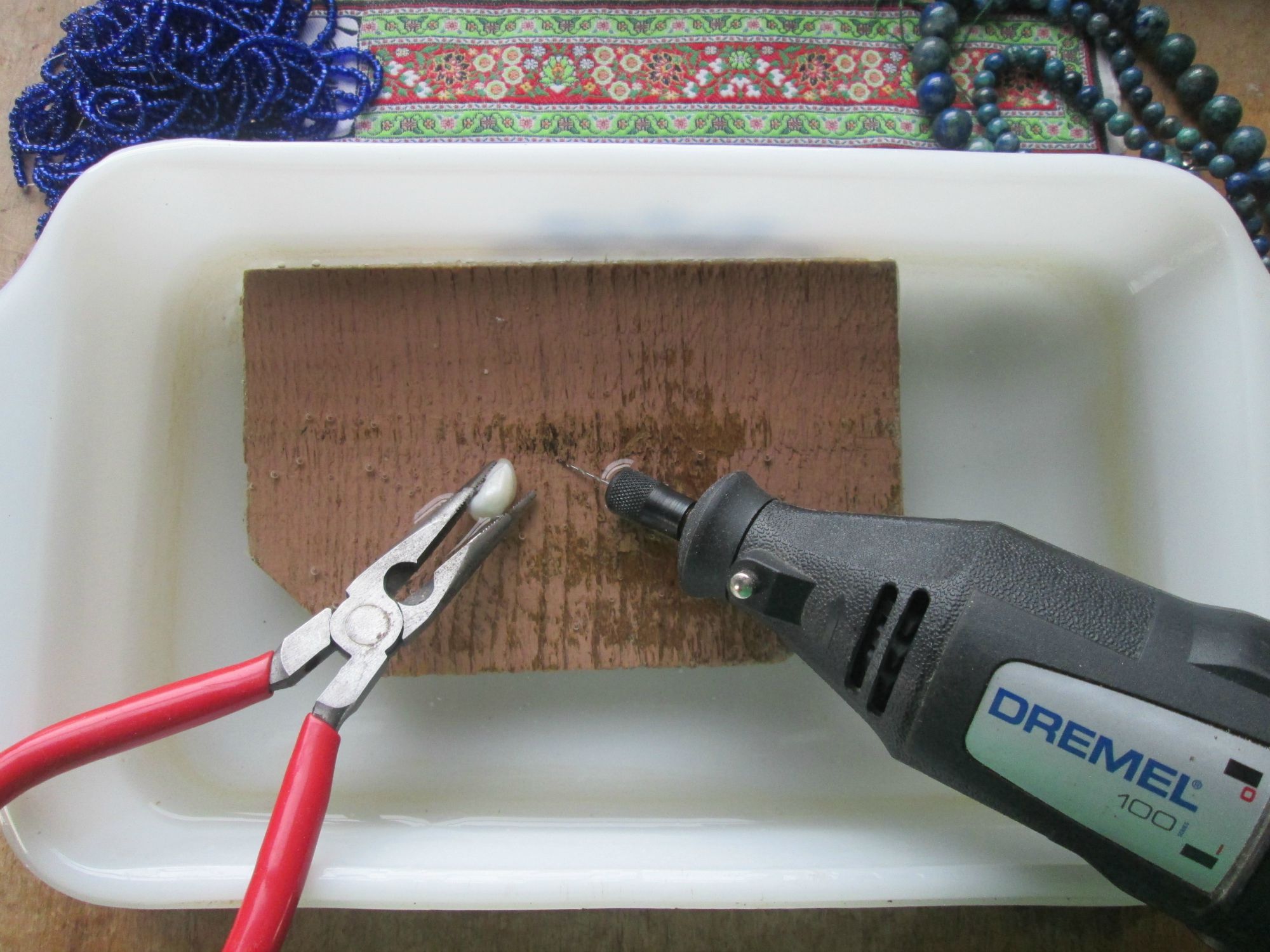 Basic Pearl Drilling Tools
Pretty primitive but it's allowed me to drill some not expensive natural pearls and make some simple jewelry pieces.
Here is one example. Very basic and a great way for me to start.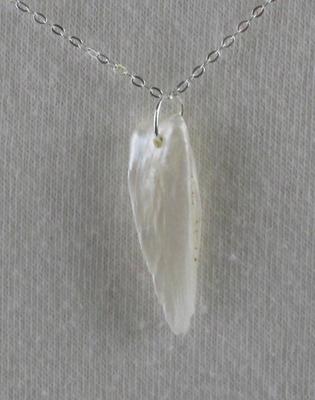 USA Natural Freshwater Spike Pearl Necklace
Another example is this half carat USA freshwater natural pearl added to an antique-looking pendant.
USA Natural Freshwater Pearl Pendant
Don't worry, I won't attempt using this method on an expensive natural pearl. I will save that for the professionals.
So, how do you drill pearls? I'd love to learn from you and see how you do it. You can let me know here.
Now I'm going outside to spray some thistles....oops, maybe not today, it looks like rain. I'll do some weed-eating instead until the drops begin to fall.
I think we have finally found a weed-eater that can handle our weeds. A commercial style Husqvarna recommended by Coca, a lawn care friend of ours.
I still have hopes of getting our farm looking good!