Hi,



First Ever Found? Tridacna Gigantea Pearls

Pearls, probably the first ever, have been found in the super giant extinct Tridacna Gigantea clam in a Kenya limestone quarry.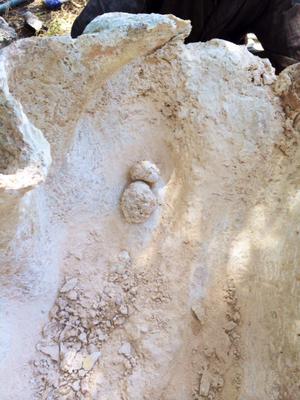 Very rare t.Gigantea Fossil Pearls
The man searching for these says, "In July 2015 my perseverance paid off as we finally found a cluster pearl (2 pearls next to each other!) inside one of the biggest clams ever found! Roughly the size of an apple, it is without doubt one of the largest T. Gigantea pearls ever found, as far as I know; it's the only one ever found!"
No, these pearls are not beautiful. They have been buried for many, many years in the limestone in Kenya...but they are pearls just the same, fossil pearls, and probably some of the rarest known pearls ever seen by man.
Read more about t. Gigantea pearls.
Tridacna Gigantea are a different species from Tridacna Gigas. Gigas are protected with CITIES regulations unless found before the regulations were put into place.
The Tridacna Gigantea was much larger (heavier) than T. Gigas, about the double weight and it is distinctly different as it's "teeth" are somewhat rounder compared to T. Gigas. Read more about these super sized clam shells.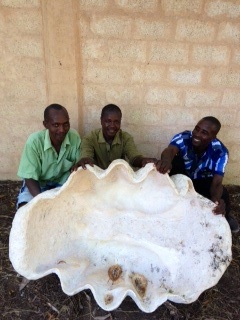 1,349 pound (614 kg) shell
There are no records of any live giant clam ever having been found in the sea along the East African coast, they are all but gone.
The work involved finding T. Gigantea, removing them, clean and polish them takes up to 2 month but a worker gets a years salary (sometimes more depending on the quality of the clam) when he finds one. It all started off as a community project and over the years we have invested millions of Ksh into some of the poorest communities along the coastline, empowering them financially.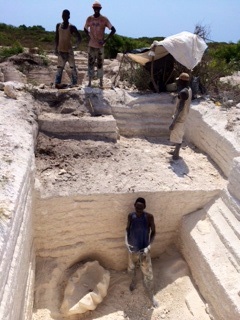 Shell buried in limestone quarry
On a personal note, my hibiscus are blooming away like crazy. Hibiscus are power packed with color, size and are perennial, but they also remind me that summer is marching onward.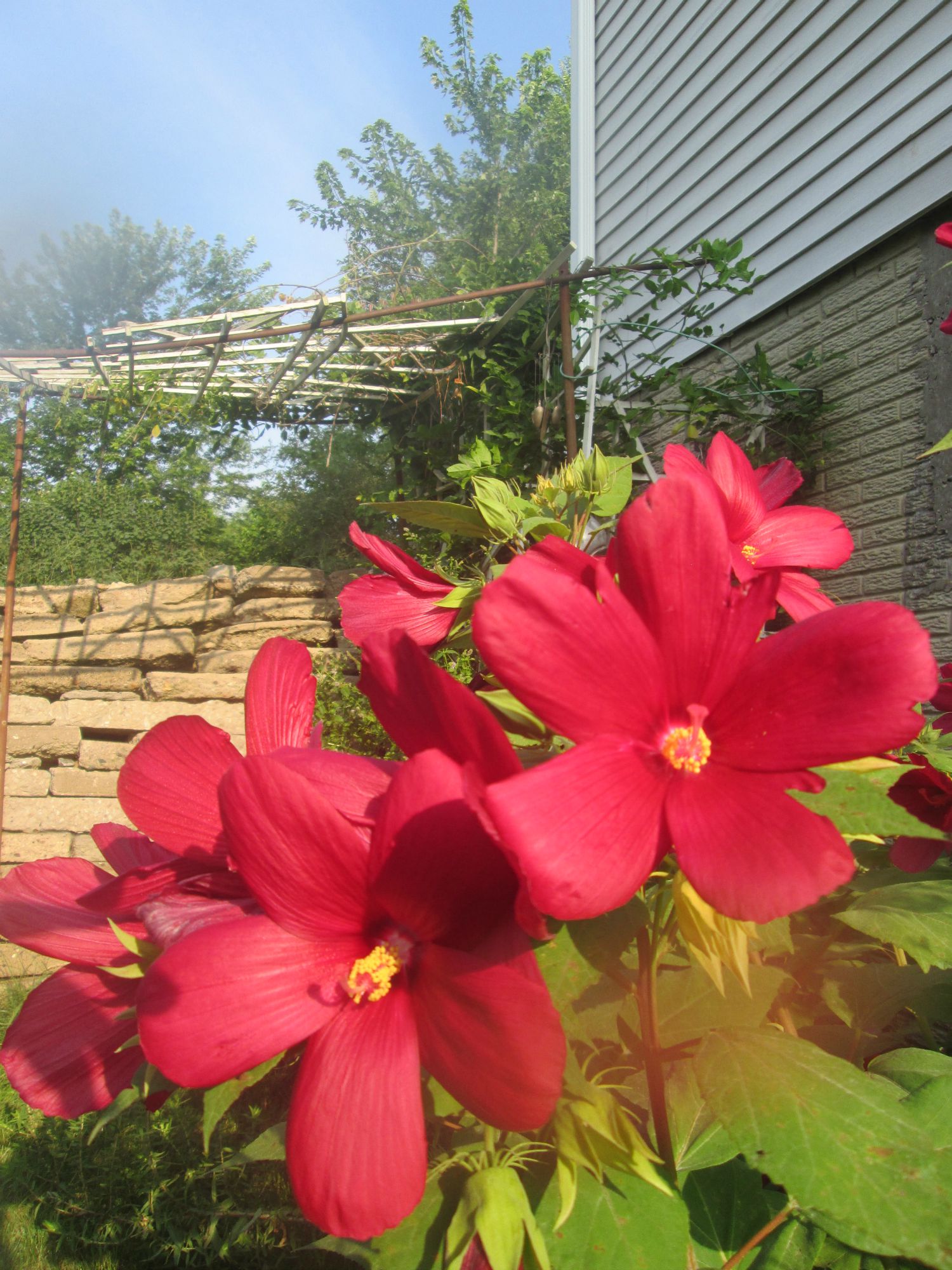 Hibiscus Blooms
I wanted to take the photo with our volunteer apple tree behind the blooms but the sunshine made this shot better. Our apple tree is outdoing itself big time...so many apples! And the volunteer peach tree next to the apple tree is going to give us yummy peaches this year, but the volunteer choke cherry tree in front of the peach tree is pretty bare. When trees decide to grow all on their own and bless us with fruit, I'm happy.
Thanks for enjoying my newsletter.
Cherrio!
Kari