Hi,



Enjoy a short video of a free diver and others diving for pearls in the Persian Gulf.

These underwater divers do just fine with only a few simple diving tools. They use a nose clip, a mesh basket and finger guards....and a weight on a rope, which is manned by a very trusted and loyal friend from up above.

They operate their own sort of divers alert network.

I took the video of a video at the Dubai museum, which is a fantastic museum....very enjoyable and informative. I thought maybe one of the guards was annoyed at me for taking so long at each display, but as it turns out, he was thrilled at my enthusiasm and offered to take a photo of me by the stuffed camel.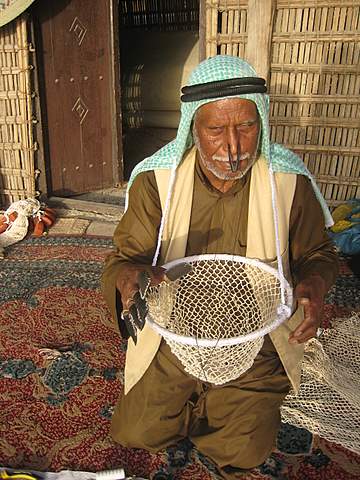 Pearl Diving Basket, Nose Clip & Finger Guards
There is also a heritage "diving village" on the shores of Dubai creek and that is where I met this older gentleman who makes divers supply, which are nose clips out of horns, mesh baskets and also the finger guards the pearl divers in the Persian Gulf used when searching for Pinctada radiata pearl bearing oysters.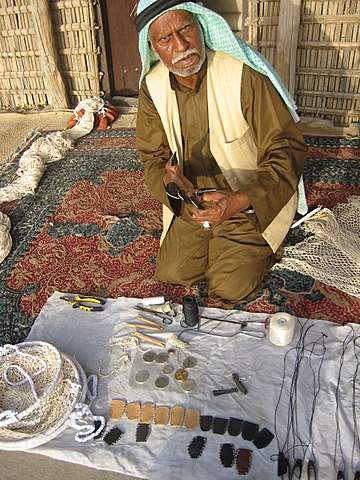 Pearl Diving Tool Maker
I purchased a nose clip with string, a mesh basket and finger guard....just in case next time I'm visiting the Persian Gulf I would want to try my hand at gathering pearl oysters. Well, maybe, I will leave that to the experts, but I love having some unique pearl gathering souvenirs from the Dubai diving village.
Pearl traders are few and far between these days, but I did happen to meet a few.
Here are pearls found by divers in the Persian Gulf. Click on the photos for more information. Each comes with a certificate of authenticity from a reliable pearl testing lab.
Remember Mother's Day, May 8th!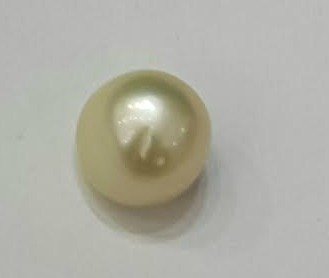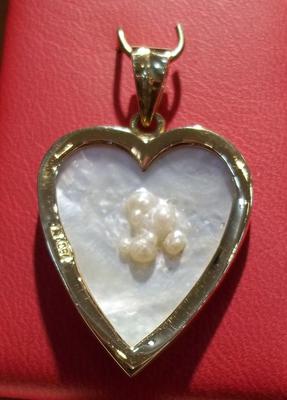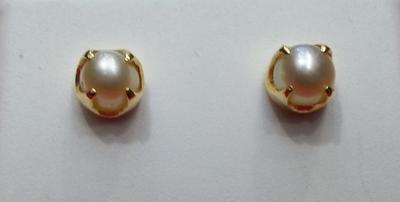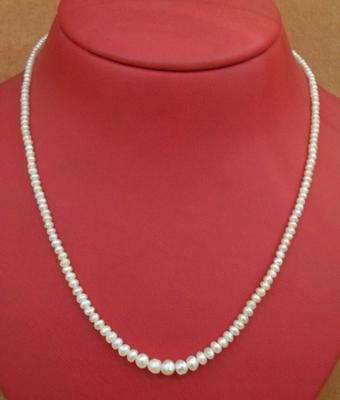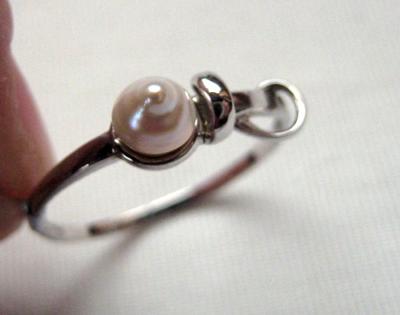 God bless, Kari