Hi,



These rings with natural pearls are lovely enough to be engagement rings.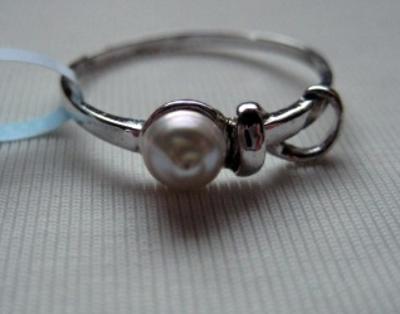 Natural Persian Gulf Pearl Ring
Ring with Natural Persian Gulf Pearl

Certificate of authenticity from Bahrain Pearl Lab

Pearl measurements: 8.50 x 5.33mm

Pearl weight: 0.71 carats

Ring size: 8 / Q / 17.49

18K White gold band

Price: $600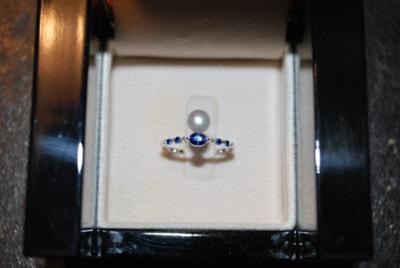 Natural Persian Gulf Pearl Ring
This piece is an elegant piece of Sapphire and Diamonds. This piece comes with the original certification from the Government of Bahrain.

Type of Pearl: Natural Bahraini Pearl (Saltwater)

Carat Weight: 1.21 Cts

Shape: Button

Size in mm: 5.87 - 5.88 x 5.27 mm

Color: White

Location of Origin: Persian Gulf

Unique Features: Button Shaped Pearl with Diamonds/Sapphire banding upon white gold.

Price: $798


Natural Mississippi River Pearl Ring
USA Freshwater natural pearl

Shape: Button

Color: White

Location of Origin: Mississippi River, USA

At least 10K Gold

This ring was purchased from a friend who received it as a gift from a long time resident in Muscatine, Iowa, where extensive clamming was done on the Mississippi River in the last century during which many pearls were found.

It is a beautiful, simple and elegant pearl worthy of being an engagement ring.

Price: $299

Don't hesitate to contact me via my website if you have any questions.
I invite you to become my fan on FaceBook.
For your convenience I've added translation options on the upper right hand of my site, so you can read my pages in your favorite language.
Thank you for being a part of the KariPearls.com newsletter!
Merry Christmas,
Kari
Toll free: 1-866-884-7815