Hi,


The Winner is.....
Sue Grabber!
I literally put all of your names in one of my mother's lovely purple hats and asked my daughter to draw a name.
She picked Sue Grabber's name. Congratulations, Sue.
The conch pearl - aquamarine necklace is on its way to her.
A big thank you to all who participated!!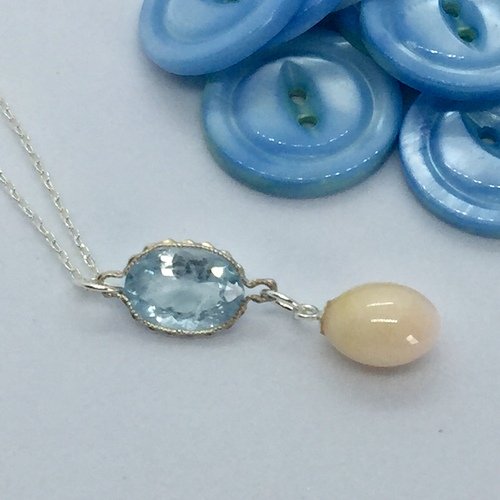 This was lots of fun. Maybe I'll do it again.

I still have some gluing and soldering to do and then I'll be listing some of my new designs.

What do you think?

Should I do a drawing for a free natural/gemstone jewelry piece again?

Thanks again everyone for reading my newsletters!

God bless, Kari