Hi,


Would You Like a Chance to Win A Conch Pearl Necklace?
To celebrate my new line of "Gemstone + Natural Pearl" jewelry, I'm giving away this conch pearl necklace.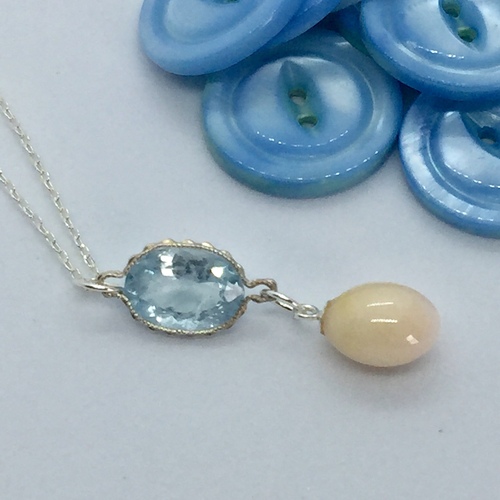 It has an natural Aquamarine stone attached and is on sterling silver.

To enter, simply reply to this newsletter and say, "Enter me in the contest!" It's that simple.

I will literally put your names in a hat and draw out a winner.

One entry per person.

Here are some other samples of what I'll be offering on my site with natural pearls and gemstones.
Natural Amethyst with USA natural freshwater pearls.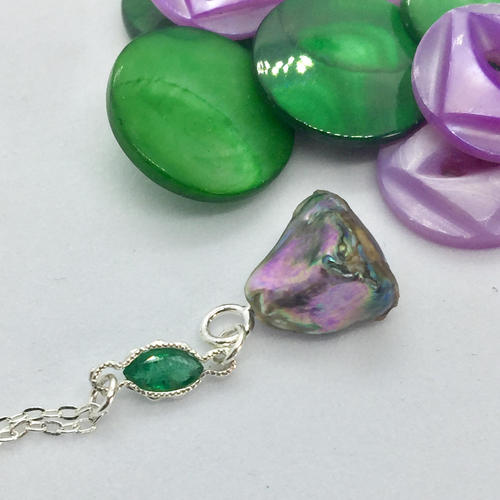 Natural abalone pearl with natural Emerald.



Natural Tanzanite with USA natural freshwater pearls.



Natural Pink Topaz with natural USA freshwater pearls.

I've been having so much fun with this. I love color and this is a way to add a pop of fun color to my already lovely natural pearls.

Maybe you're like me with very colorful clothing and I enjoy wearing jewelry that matches the outfit. Hopefully, these will fill the need for what you're looking for!

I'll be using many more types of pearls and gemstones too but this gives you an idea of what is coming.

Thanks for reading. I wanted to reward those who actually open my newsletters by giving you a chance at the conch pearl necklace.

I'll be doing the drawing pretty soon, so don't forget to reply and say "Enter me in the contest!"

Free shipping.

God bless and have a wonderful summer. I love summer! Kari