Hi,



This ancient natural pearl necklace was found here in South East Iowa, in the 19th century, only 36 miles from my home, near Wapallo, Iowa.

I have not seen this necklace in person, but was given these photos by the local curator of the Toolsboro Mounds. She took the photos on a very rare day when they were on display. They are now safely tucked away in a nearby local museum. Out of respect, they are not on current display.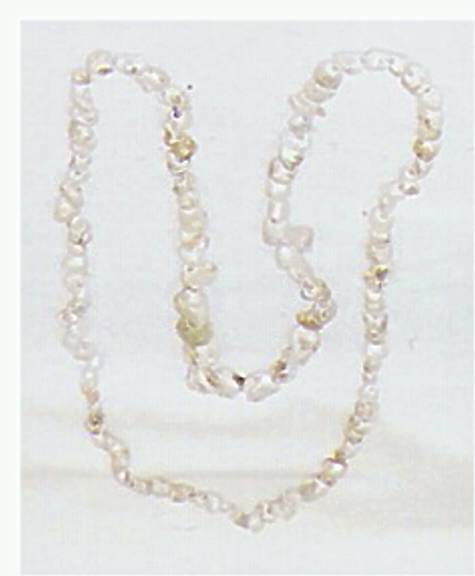 I had been living here thirty years before going to this national historic site and I was thrilled to hear about the pearls found there and to be given the photographs.

The curator said the pearls were still full of luster.

These pearls date back 2,000 years (100 B.C. to A.D. 200) to the Middle Woodland period and "Hopewell Tradition", which refers to a set of burial practices shared among certain Native American group. Archaeologists began calling this the "Hopewell tradition" after an excavation of an earthwork on the Ohio farm of Mordecai Hopewell.

I'd heard of an ancient natural pearls found from this period in the Ohio Mounds, but never in the Iowa Mounds.

See more artifacts that were on display for one day only here.

PDF file for the Indian mounds

Wiki info about Toolesboro Mound Group.




---


It's that time of year again which as my friend Marcia says, "When abundance brings responsibility."

We try desperately to preserve, use, give, and not let anything go to waste.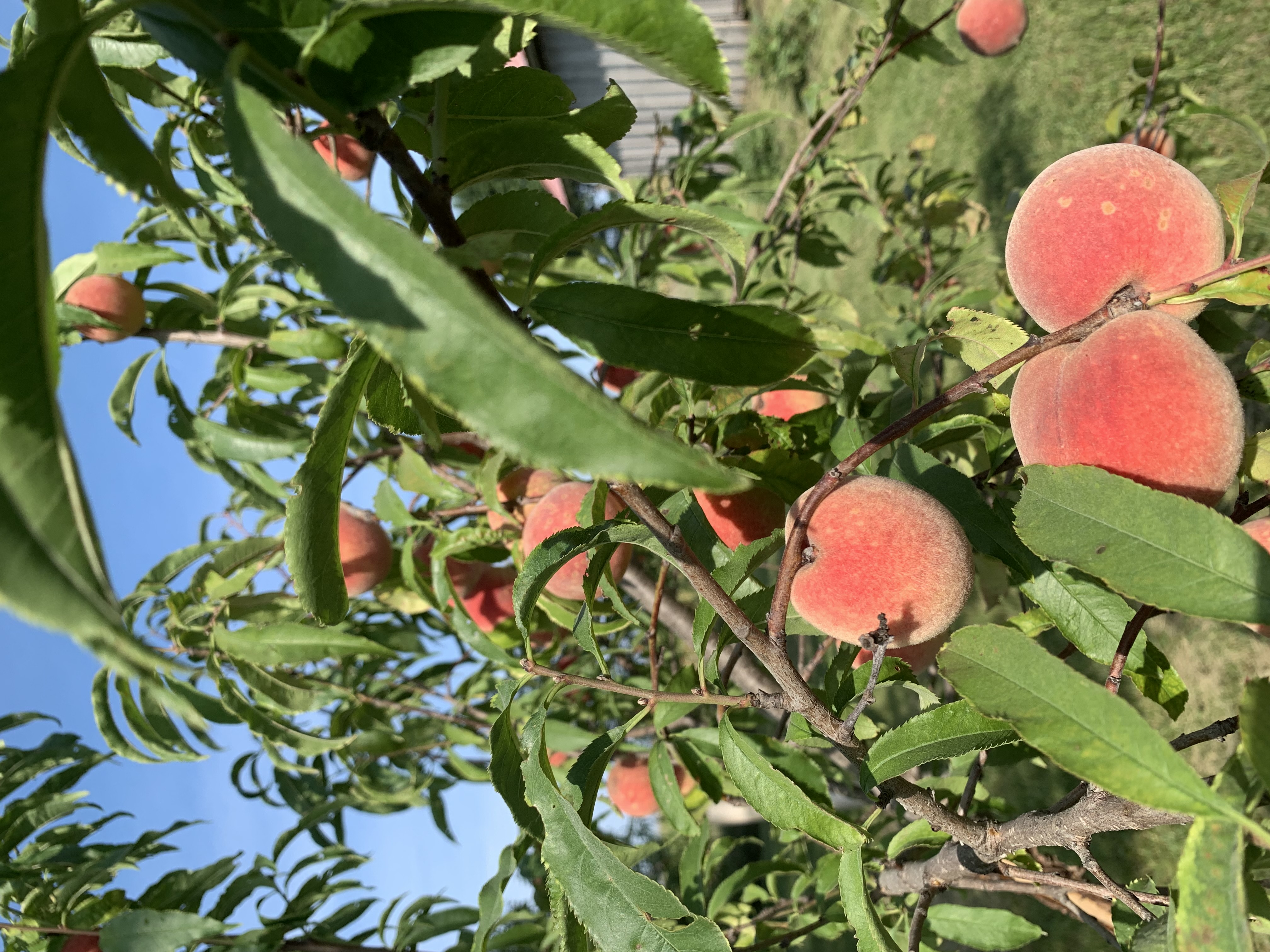 Iowa Peaches galore
Tons of peaches and apples so heavy that even branches break and bushels of garden stuff - watermelons, squash, okra, cucumbers, beets, kale, etc, etc.
If you live near me and want some fresh produce, please let me know, I'm happy to share!
God bless,
Kari