Hi,



I hope things are going well for you this spring.

My life is not all pearls. This week we have two important graduations in our family.
John & Sarah
Thursday night, Sarah, our youngest daughter, graduates from the local junior college. She was honored beyond our farthest dreams by receiving the college's highest award, the agriculture department's highest award and the USA Today's Coca Cola Silver Scholarship, putting her into the top 100 junior college students in the USA. All this at age 18!
Saturday, John, our youngest son, will graduate with honors from the University of Iowa with a B.A. in political science. That afternoon he will be commissioned as a Second Lieutenant in the US Army. And he's only 20!
I home schooled all 7 of my children until college. John & Sarah requested to start college classes at age 16. Their success shows that they were ready for the challenge. I am truly blessed to have such conscientious children!
Now a bit about pearls.
I have new a new pastel pink 3 carat button shaped conch pearl for sale. It's just lovely.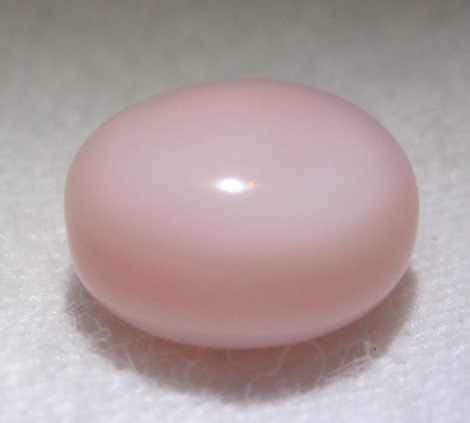 Conch Pearl 3 Carats
Need help choosing? See more photos
The owner of this 15mm Quahog pearl ring is asking for offers.
Quahog Pearl Ring
Weight: 14.67 carats
Size: 15mm
White gold ring setting
WAnt to see more photos of quahog pearl ring?
I also have two more loose abalone pearls for sale.
This 7.4 carat beauty is one of them.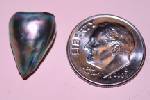 Natural Abalone Pearl 7.4 carats
Read more about this abalone pearl here.
And a huge 64 carat exceptional abalone pearl priced to sell.
Beautiful Large Abalone Pearl 64 Carats
Photos of more angles for 64 carat abalone pearl.
I love hearing about your natural pearls! Thank you for all your emails and new fans on FaceBook!
I'm on Twitter too! See you there!
Someone emailed me today and said, "I'm not sure whether you are person or a business formula."
I'm glad they asked. I'm a person with a winning business formula.
Thank you for being a part of the KariPearls.com newsletter!
Don't hesitate to contact me via my website or phone if you have any questions.
God bless,
Kari
Toll free: 1-866-884-7815