Hi,



Greetings from New York City! Yesterday I saw Elizabeth Taylor's eye-popping jewels, including the famous pearl, La Peregrina. It was the highlight of the exhibition.

Exquisite antique natural abalone pearl pendant and loose pearls for sale

.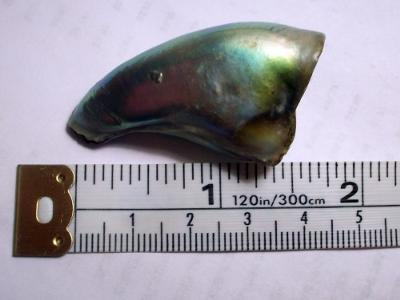 Abalone Pearl 89.5 cts
This beautiful and rare find would be an excellent addition to any pearl collection or would make a beautiful piece of jewelry.
Price: $3,997 New Lower Price! (Less than $45/carat)
***********************************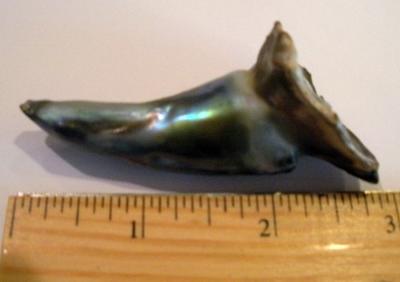 Abalone Pearl 118cts
Weight: 118.2 carats
Size: 2.875 inches x 1.25 inches x 1 inch
73.025 mm X 31.75mm x 25.4mm
Price: $19,940
More photos
Contact Kari to purchase this pearl. Mention: 118ct Abalone Pearl.
Kari's note: This impressive abalone horn pearl is excellent for any pearl collection.
***********************************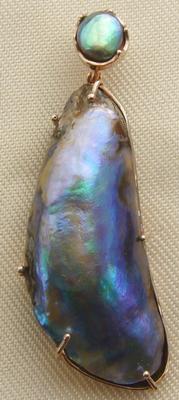 Double Natural Abalone Pearl Pendant
Natural Abalone
Size: Large Pearl 46mm
Small Pearl 9mm
Color: Iridescent blue, green, silver
Origin: New Zealand
Metal: 10K Gold
More Photos
Price: $3329
Kari's note: This exquisite double abalone pearl pendant showcases the two natural abalone pearls magnificently.
**********************************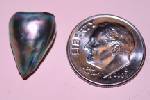 Pure Natural Beautiful Abalone Pearl
A beautiful smooth and almost flawless magenta, blue, green and metallic natural abalone pearl.
It is for Sale
Weight: 7.4 Carats
Size: 19mm X 7.9mm
Price: $3,399
Contact me if you have any questions.
Merry Christmas!
Kari
Toll free: 1-866-884-7815