89 Carat Abalone Pearl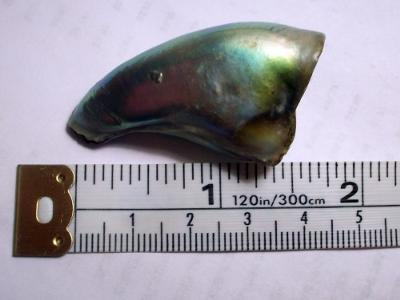 89.5 Carat Abalone Pearl
89.5 Carat Abalone Pearl for sale.


Almost 1.5 inches long
Priced to sell.
Rare find in northern California!
89.5 carat natural abalone pearl found in the gonad of an abalone off the coast of northern California. The abalone was found just north of Jenner, CA in the area of Fort Ross. It was a beautiful day and could not believe my eyes when I first saw the pearl.
The only thing missing from this amazing find is the original shell.
This beautiful and rare find would be an excellent addition to any pearl collection or would make a beautiful piece of jewelry.
SOLD!
Return to Listed - Abalone Pearls - SOLD.