Kuwait Dhows Used for Pearling
Kuwait dhows or sailing vessels were among the finest in the world used for pearling.
On a recent trip to Kuwait I observed these pearling boats at the Marine Museum in Kuwait City.
Enjoy the following links to pages about each type of dhow or boat and see photos, diagrams and information.


Batteel Dhow
Sanbouk Dhow
Jalboot Dhow
Shuwi Dhow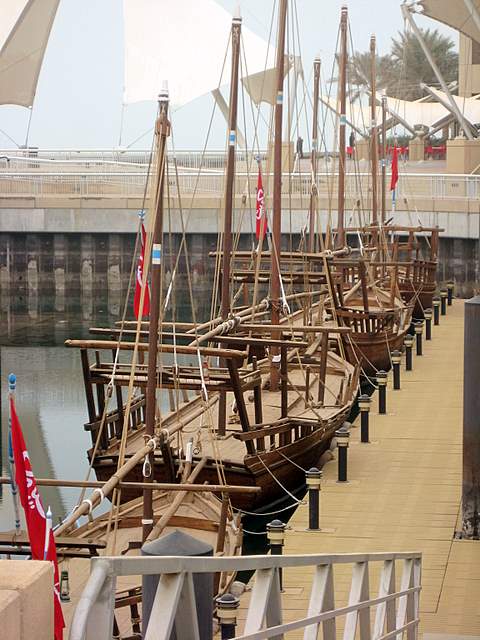 Kuwait Pearling Boats
In 1838, Lieutenant J. R., Wellsted, an officer in the British India service, reported that the fisheries of the gulf employed 4,300 boats, manned by somewhat more than 30,000 men. Of these boats, 3,500 were from the Island of Bahrain, 100 form the Persian coast, and the remaining 700 from the Pirate Coast situated between Bahrain and the entrance to the Gulf of Oman. Lieutenant Wellsted estimated the value of the pearls secured annually as approximately 400,000 British pounds, which is somewhat less than the average value of the output in recent years. (Text written in 1908.)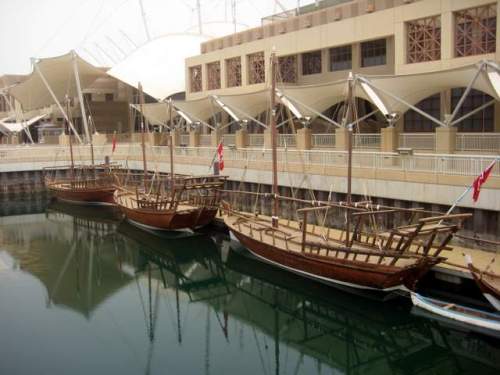 Kuwaiti Pearling Boats
Although the British Protectorate extends over the Persian Gulf, insuring the peaceful prosecution of the fisheries and the settlement of inter tribal contentions by the government resident, the fisheries are under the regulations of the maritime Arab sheiks. The restrictions imposed by these, however, are principally with a view to collecting a revenue from each boat employed. The total amount realized thereby is unknown, but there is good reason for supposing that it is considerable. (Text written 1908.)
As I stood on the Gulf shore in Kuwait City after seeing these Kuwait dhows I wondered if pearls were still found there today. After I arrived home again, I soon received this post to my "Found a Pearl" pages.

Persian Gulf pearl traders, modern and historic.
Video of Persian Gulf pearl divers.
View information about modern day pearl farms after Kuwait dhows.
Read about Badjaos of the Philippines.
Historic accounts of fresh water clam pearl fishing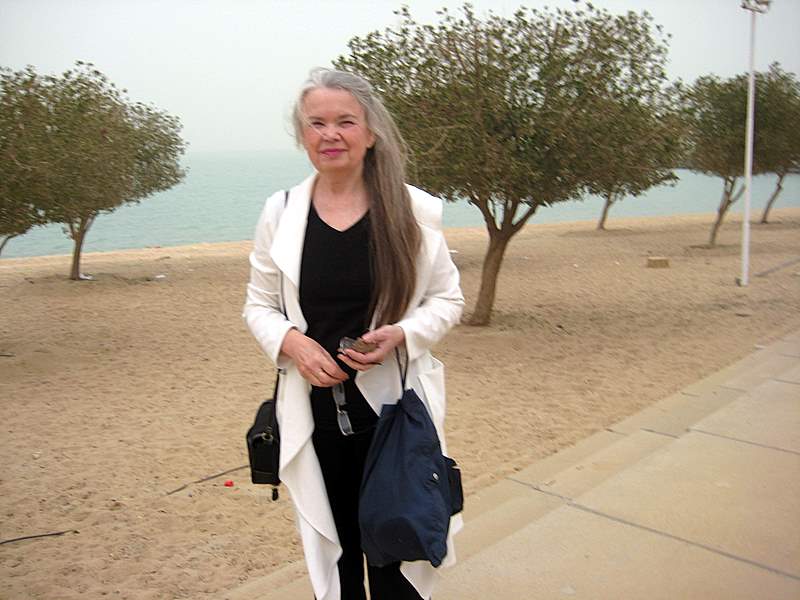 Kari in Kuwait