Badjaos & Samals of Philippines
Brief facts about Badjaos and the Samals, two tribes in Mindanao located in Island of The Philippines.
Let me begin by saying that both of these tribes can be found in Zamboanga City and other nearby parts of the islands. Zamboanga because this is the melting pot where all ethnic muslims groups gathered together for different kinds of reason. But for the Samal and the Bajau people there was only one reason, to look for the opportunity to help their families survive. Lifestyle to them is simple. Badjaos live on a day to day basis with no regrets, poor and friendly. The water people as one describes them like washed away by the sea tide, they are gone and back the next day.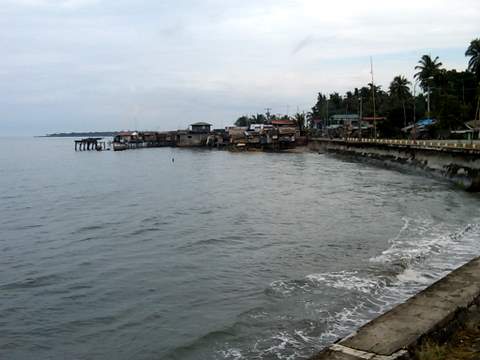 Badjao Sea Dwelling photo by Peter Shearer
During the early years, when I was a little boy and started to grow up, all I knew is that they were invisible to the local people and oftentimes neglected with a very low profile and with nobody caring about them. They were also considered to be a menace in the society. The government relocated them to different areas and settled them down. They are ignored by the average class people and until this present time still treated as such, because they are poor but friendly people.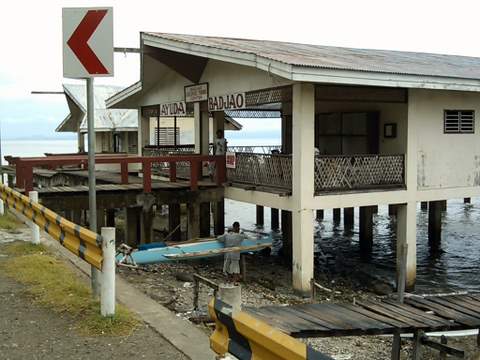 Badjao Training Center photo by Peter Shearer
My observation slightly has changed because of the environment that surrounds them. They now learn and get educated. They speak different dialects since they travel around the island most of the time. Slowly they are gaining respect by others. Their happiness is just going around and around the city, but they know how to open their hand and ask for money to buy food. I asked one Samal as to where I could contact him. He gave me his cellular telephone number what is on the sim card wrapped around his handkerchief. He said that he sold his phone to buy food but will get another one eventually. I asked for his address. He said NPA (no permanent address). I then gave mine, he gave it to his son, because he does not know how to write and his son who does not know how to read. They both will have to find somebody to translate it for them. That is how they will find me or I will later try and find them again.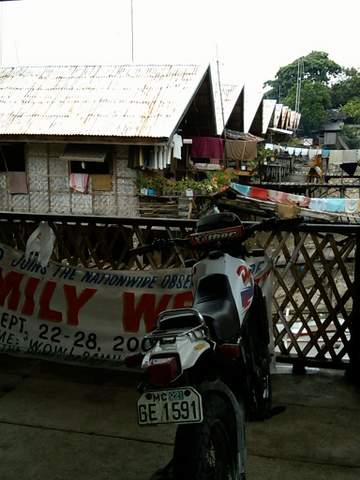 Badjao Settlement photo by Peter Shearer
The Samals and the Badjaos are actually the people of the sea. The sea is their source of livelihood. They can also be found in the city street sidewalks asking for alms. Then they completely disappear. They are ignorant and innocent in a way and do not want trouble.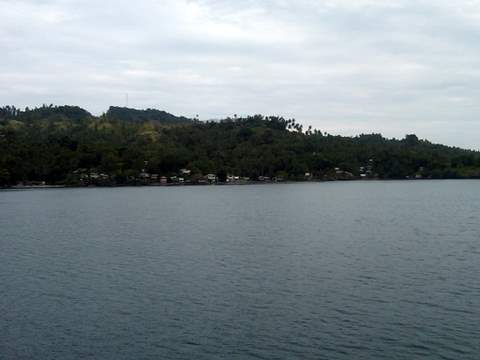 Dapitan-Island photo by Peter Shearer
This generation has changed a bit. The missionaries and charitable institutions have helped educate them to transform their lives, although their culture and tradition still remains the same.
They like fishing, seaweeds, seashells and cassava roots which are similar to a potatoes to the western world for food. That is why they deep sea dive and get into the water. Their houses are standing on stilts over the water beside the sea adjacent to each other connected along the seashore. The community settlements are small. They have no permanent residence for they move from place to place. They are the sea diver gypsies and wanderers with no direction, just going anywhere where the sea leads them.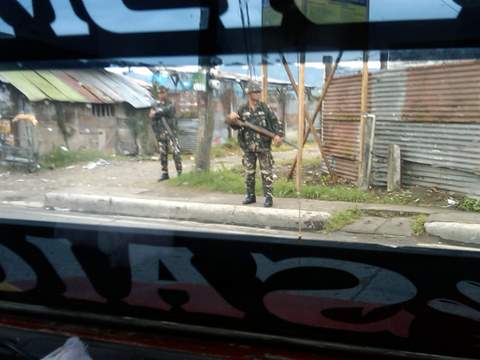 Philippine Marine on Guard photo by Peter Shearer
There have been a number or articles and books written about the Badjaos and Samals which have been researched and documented that can be found in the libraries, bookstores and on the internet.
My travel to Mindanao is really to meet them because they know the existence of the ocean pearls since they are married to the sea.
In the old days, as one Samal that I have met told me, "Natural pearls were easy to find and are plenty. Nowadays, these are considered rare." Same is also true for the Badjao. Many old Badjaos have already passed and the young Samals and Bajau people are taking over.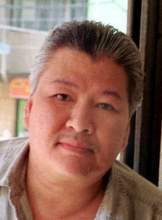 Peter Shearer
Photographer & Writer
For the one who is interested, one has to get to know them and speaking their dialect helps to develop a trusting friendship.
Until then, thank you for reading my story.
Contribution by, PETER SHEARER, June 2009
- Dedicated to Kari Anderson who encouraged me to write and photograph about the people and the pearls of the orient seas.
Learn more about pearling around the world after Badjaos & Samals.