Hi,



Welcome! Thanks for signing up for my free e-zine.

I'm having a blast making KariPearls.com, my website about pearls.

Want to Win Free Pearls? Yes? Simply find my hidden "Dragonfly and Pearls" photo on KariPearls.com, be the first one to let me know the correct location and you'll win a free set of pink and white pearls, including necklace, bracelet and earrings. Hey, I won't even charge you shipping & handling.

So...Sit back, relax and search my site. You may even find some treasured pearl information. Hope you win!

Wonder what Quahog pearls are? Wow! Who would ever believe there have been so many of these beauties found? Want to see some more? Scroll to the bottom of both of these pages to see several links to Quahog pearl photos and stories.

What caused the "purple pearl plosion"? Leslie Brock's purple pearl find in a Florida restaurant that's what. It hit the national news with a blast.

Check out this whopper 15mm Quahog pearl ring for starters.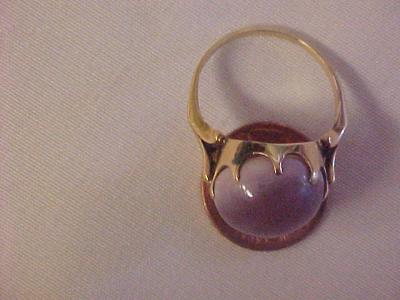 15mm Quahog Pearl Ring
Want to comment? You can.
Want to buy a purple Quahog pearl? Some folks are open to offers.
Have you found a natural pearl? The world would love to see a photo and read your story.
Did you know pearls could dance? Watch these hand picked South Sea pearls dance to our talented son's original music, "Tombstone Stomp".
Like to try your hand at the "Pearls Before Swine" game against a nasty pirate?
Can't beat him? Don't worry, here are some pointers.
Have a Great New Year!....and did you know that "God is able to do exceeding abundantly above all that you ask or even think?"
God Bless, Kari