Buckingham Palace Tours Pearl Gift Shop
See photos of Buckingham Palace tours pearl gift shop and pearls for sale.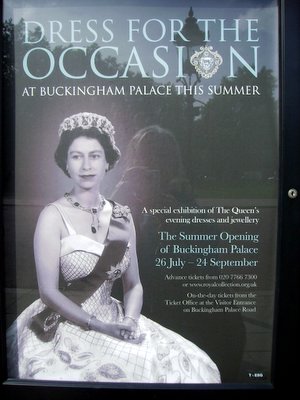 Dress for the Occasion--Queen Elizabeth II
Having seen Buckingham Palace a few times from the outside...you know, the usual, changing of the guards, etc...I've always been curious about the inside. On my last trip to London I finally got my chance!
The Queen's "Dress for the Occasion" display was advertised in the tube stations...and that caught my eye. Yes, queen's dresses often have pearls...so I made it a point to see this. (Too bad I couldn't take photos of the dresses.) The display ended up being inside of Buckingham Palace...finally, I actually walked INSIDE the palace...along with a few other thousands of people...
I was able, however, to see one of Princess Diana's pearl encrusted dresses, at the Victoria and Albert Museum.
But, this page is about the Buckingham Palace Gift Shop in back of the palace in the 35 acre garden (about the size of our small farm). It looked like a temporary building with a large white tent top. I considered taking a photo, but decided against it, which I now regret.
Here's a photo of part of the garden, however, and one of Buckingham Palace back.

Buckingham Palace Garden
The back gardens are lovely, non-structured natural areas with a small lake.

Buckingham Palace Back
The gift shop was large with several areas and delightful products made especially for Buckingham Palace. Naturally, it would have been fun to bring home lots of gifts from here, but I still had "miles to go before I sleep" ( finished my trip)...so I had to limit my bulk. I did buy a tea towel for my daughter, Anna, however, who's very interested in cooking.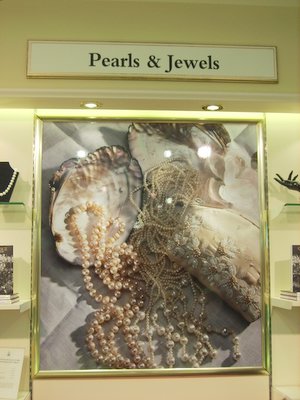 Buckingham Palace Tours Pearls and Gems
Here are photos of the pearls for sale. I'm so glad that photos were allowed. Pearls, of course, are a royal gem and fortunately, these days also affordable for us "commoners".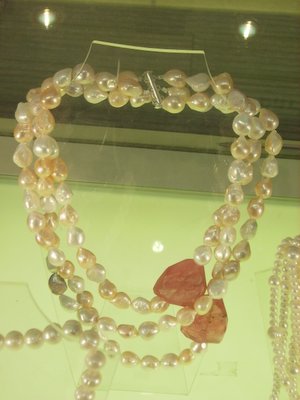 Buckingham Palace Pearl Necklace
I think sales would have been brisker if there was a bright young English girl with a strong British accent selling them instead of a Chinese lady. An English salesgirl would have brought an authenticity to the pearls for sale and made them more entwined with British royalty instead of an impression of Chinese imports.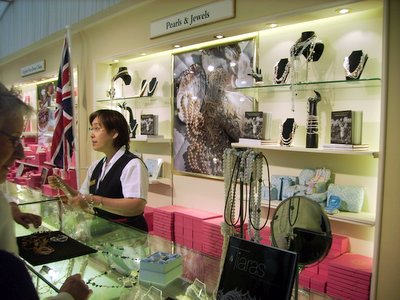 Buckingham Palace Tours Gift Shop
Prices were amazingly reasonable, with something for every budget. Queen Elizabeth I, the Pearl Queen, herself, would have been horrified that her subjects could so readily and cheaply buy pearls, those gems which encrusted 3,000 of her gowns and gave her the aura of power which she wielded so cunningly.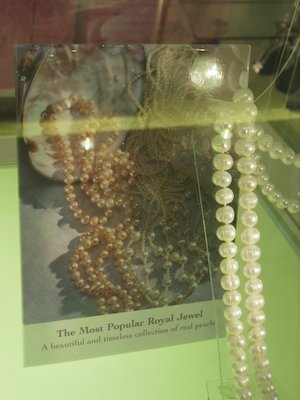 Pearls, the Most Popular Royal Gem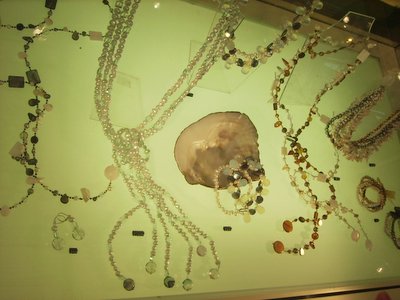 Buckingham Palace Pearl Shop
A vast spectum of styles were available with many colored pearl necklaces, not just traditional single strand pearls. Today's colored and varied shapes of freshwater pearls gives such scope for the imagination for pearl designs.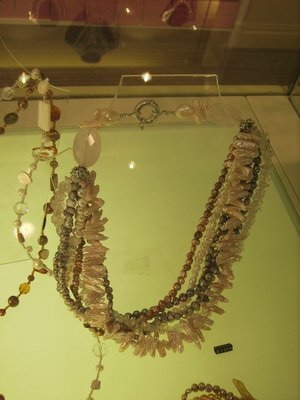 Buckingham Palace Gift Shop Pearls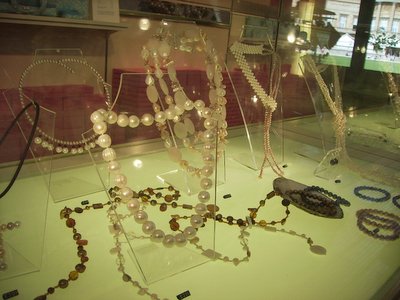 Buckingham Palace Tours Pearls
The pearl display took up the entire back wall of the Buckingham Palace Gift Shop, with a smattering of other jewels as well, but pearls, by far, were the bulk of the jewelry for sale.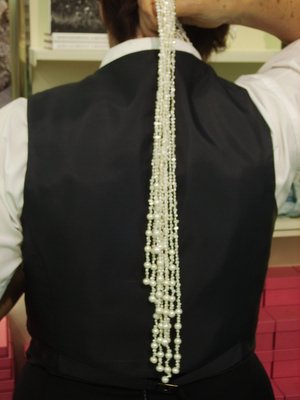 Buckingham Palace Necklace of Pearls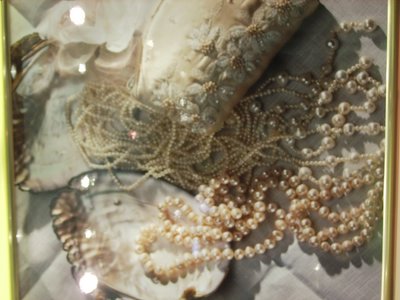 Buckingham Palace Gift Shop Pearls
I find it interesting that in today's world, the playing field is so much more centered on all people being equal instead of the prevalent hierarchy of the past. Today, the queen let's us into her palace and sells us jewels for cheap. Funny, yet refreshing.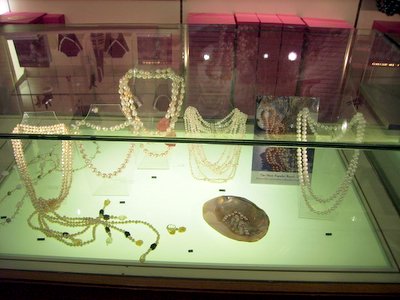 Buckingham Palace Pearl Display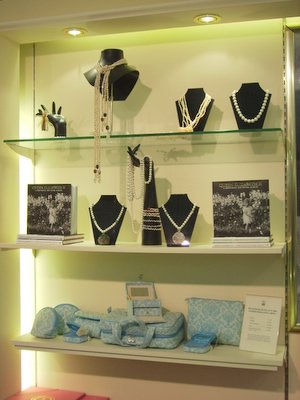 Buckingham Palace Pearls
Along those lines, I'm equally glad that the internet has "leveled the playing field" and allows a sheep farmer's wife, such as myself, to have a thriving pearl business from my own home.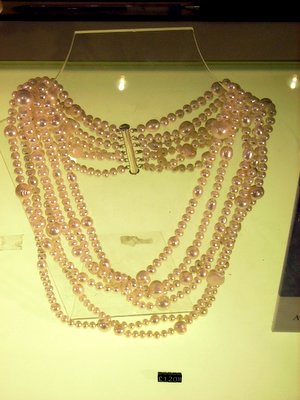 Buckingham Palace Pearl Necklace for Sale
Here is my review of the movie, The Queen, about Queen Elizabeth and her family after the death of Princess Diana, which was just released on my last trip to the UK and Ireland. I watched it in Dublin, Ireland.
Go to main Pearl Places page after reading Buckingham Palace Tours Gift Shop
Search here.
Photos and Text © by www.karipearls.com