Natural Pearls
"The kingdom of heaven is like a merchant seeking fine pearls, and upon finding one pearl of great value, he went and sold all that he had and bought it."
Here you will find non-cultured,natural pearls and natural pearl jewelry from around the world. I, Kari Anderson, GIA pearls graduate, offer natural pearl jewelry and loose natural pearls from the Persian Gulf, USA Rivers, Quahog, Conch, Abalone, Saltwater, African, Blue Mussel, Clam, Melo, Pen natural pearls and more. Below is a sampling. Check out links in nav bar for complete listings.

"I don't always buy pearls, but when I do, they're KariPearls!"

Basra Seed Pearl (PASS)
More photos
Weight: 104.15 Carats (20.81gm)
Shape: Semi-baroque and baroque
Size: Approximately 2.0 mm
Color: Light cream to cream
Clasp Metal: 21K gold
Certificate: Bahrain - Report P15-5293


Price: $2,785


Basra Pearl Ring
More photos
Weight: 8.14 Carat
Shape: Baroque
Size of Pearl: 14.21 x 10.20 x 8.38mm
Color: Light greyish-cream
Clasp Metal: 18K gold
Certificate: Bahrain - Report 09-3142


Price: $7,280


Basra Pearl
More photos
Weight:
Shape: Rounded, oval and button
Size: The largest pearl measures approximately 5.1 x 5.1mm
Color: White and light cream
Clasp Metal: 18K gold
Certificate: Report P15-4365 An even colorization enhances the beauty of the necklace.


Price: $8,500


More photos
Type of Pearl: Pinctada Maxima natural pearl
Carat Weight: 33ct
Shape: oval
Size: approx 18mm
Color: silky rainbow white
Price: $30,000
Contact Kari to purchase this pearl.

Saltwater Hammer Oyster Pearl
More photos
Type of Pearl: Hammer Oyster
Carat Weight: 5.5ct
Shape: Baroque
Size: 12.5 x 10.5mm
Color: Black
Price: $400




Natural Pearl Necklace


More photos
Type of pearl: Natural saltwater
Carat Weight: 8.9 grams (weight of necklace)
Shape: Round to Off-Round
Size: 6.41mm to 2.37mm
Color: White and Cream
Location of Origin: Persian Gulf
Clasp Metal Type: 14K white gold
Necklace Length: 18"
Certificate: EGL, US310924401P
Price: $4,150 SOLD!



Natural USA Pearl


Color: White with Pink Overtones
Shape: Semi-baroque
Weight: 12.14 carats
Size: 12.70 x 12.02 x 11.72mm
Certificate: GIA #2175055580 Newly Certified
More Photos
Price: $9,064



Natural Pearl


Type of pearl: Natural USA Freshwater
Carat Weight: 5.29 carats
Shape: Near Round
Size: 9.28 x 8.82mm
Color: White
Certificate: GIA #1176055583 Newly Certified
More Photos
Price: $3330



Natural Pearl


Type of pearl: Natural USA Freshwater
Carat Weight: 28.27ct
Shape: Baroque - resembles a Whale's Tail
Size: 30.99 x 19.06 x 7.75mm
Color: Cream
Certificate: GIA #1172055589 Newly Certified
More Photos
Price: $3,557



Natural USA Pearl


Color: White
Shape: Baroque
Weight: 85.96 carats
Size: 30.58 x 27.42 x 15.92mm
Certificate: GIA #2175055585 - Newly Certified
More Photos
Price: $10,345
Contact Kari to purchase this pearl.




Natural Pearl


Type of pearl: Natural USA Freshwater
Carat Weight: 7.79ct
Shape: Button
Size: 12.73 x 12.54 x 6.87mm
Color: Light Pink
Certificate: GIA #6177055576 Newly Certified
More Photos
Price: $5,840




Natural USA Pearl


Color: Silver
Shape: semi-baroque
Weight: 9.90 ct
Size: 11.96 x 11.65 x 11.15mm
Certificate: GIA #2175055578 Newly Certified
More Photos
Price: $6,180

Natural Persian Gulf Pearl Bracelet
More photos


Total Carat Weight: 48.09 cts
Pearl Shape: Semi-baroque & Baroque
Color: Light cream to cream
Clasp: 18k Gold Clasp
Certificate: Bahrain Pearl Lab
Price: $1,300


Natural Persian Gulf Pearl
More photos


Pearl weight: 0.81 carat
Color: Light greyish-white & light brownish-cream
Size: 4.71 x 5.51 mm
Shape: Drop - part drilled
Certificate: Bahrain Pearl Lab

Price: $506


Natural Persian Gulf Pearl
More photos


Weight: 0.76 carat
Measurements: 4.20 - 4.23 x 5.75 mm
Color: Light cream & light yellow
Shape: Circled Oval
Certificate: Bahrain Pearl Lab

Price: $480



6.8 ct Clam Pearl


More photos
Weight: 6.8ct
Size: 10 x 10 x 7.8mm
Shape: button
Color: white with flame
Price: $1,400 SOLD!




Clam Pearl



Color: white with flame
Shape: drop
Weight: 6.5 ct
Size: 9 x 11 mm
More Photos
Price: $675




Clam Pearl



Color: white with flame
Shape: bouton
Weight: 26.8 carats
Size: 14 x 15 mm
More Photos
Price: : $3,920



Clam Pearl


More photos
Weight: 2.4 ct
Size: 6 x 9 mm
Shape: oval
Color: white with flame
Price: $524




Clam Pearl



Color: white with flame
Shape: button
Weight: 0.6 ct
Size: 3 x 4mm
More Photos
Price: $132




Clam Pearl



Color: white with flame
Shape: button
Weight: 0.75 ct
Size: 4 x 5 mm
More Photos
Price: $140
Join folks on their accidental finds of natural gems and see their treasures.
Since time eternal these gifts of nature have symbolized the zenith of quality...nothing excels these gems either metaphorically or naturally.
Read about my visits to famous jewelry stores and pearl farms around the world.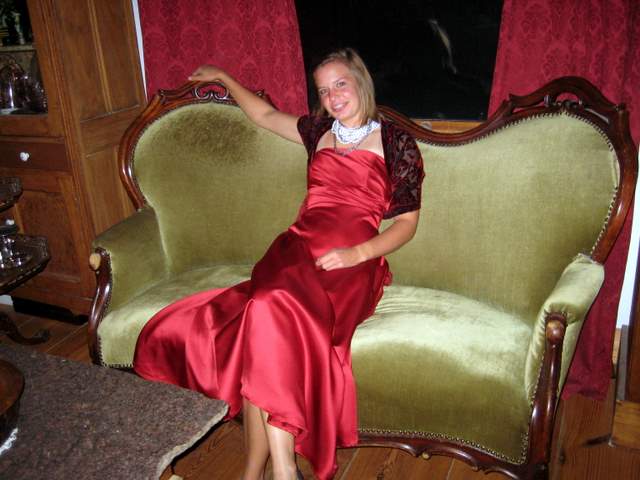 My daughter, Sarah
Find poems, send free e-cards, research and keep up with current news...all right here in one convenient place.
These gems have stories to tell...you can read about the gem Cleopatra is said to have eaten, history of famous ones, about early developmentof the current industry, learn to knot them...and even read about those in current events.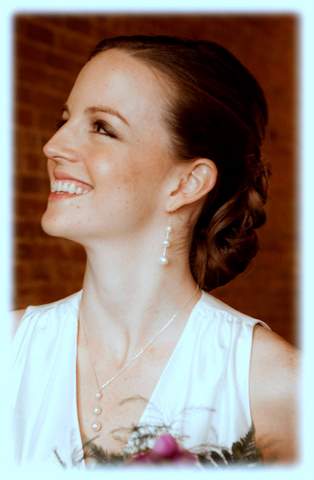 My Daughter-in-Law, Bethany
On my site you can learn about vintage shell buttons and see examples of a large variety of colors and sizes from Muscatine, Iowa, former Button Capital of the World.
You won't want to miss this happy button jewelry collection...pieces of American history you can wear and enjoy.
Sign up for my E-zine, my RSS feeds or add my site to your favorites...to keep in touch.
Again, welcome to you...my valued guest. Thanks for visiting.
Just who is Kari Anderson and what makes her tick? Discover the creator of KariPearls.com.
Pearly pearls blog. Come pearling with me for current pearl information, jewelry additions and sales fast and easy with my blog. Hop aboard the "Pearly Blog" for a great journey.
KariPearls search -- conveniently search my site or the web here.
My hand picked catalog Natural Arabian Gulf Pearls (Basra Pearls). I include a Gemological Certificate for every item.
Selection of top quality natural freshwater pearls which are uncultured Mississippi River pearls for your delight and for purchase.
Variety of sizes, colors, shapes of conch pearls for sale...one for every budget. Here's your chance to own a rare natural pearl.
Quahog pearls for sale...pearls from eastern USA. Three lavender disk shaped quahogs for sale.
Exquisite antique natural abalone pearl pendant surrounded with leaves of colored gold and loose abalone pearls for sale.
Saltwater natural pearls for sale in a variety of sizes and shapes.
Exquisite antique natural pearl jewelry - necklaces, rings, brooches. Certificates included
African Mozambique Pearls for sale.
Natural blue mussel pearls for sale from northeast North American continent.
Large selection of natural clam pearls from various species for sale.
Melo pearl for sale.
Natural pen pearls from the <I>Pinna</I> genus or <I>Atrina</I> of which there are 25 known species.
Spiny Oyster Pearls for Sale
Natural blister pearls for sale. Pearls found attached to the inner surface of the shell are known as blister pearls.
Is this the world's largest blister pearl? I don't know. Please let me know if you have seen a larger one. Could this very large pearl set a new world pearl record?
Jewelry made from Muscatine Vintage Pearl Buttons.
Finding a pearl is more common than most people think and it's what I enjoy hearing the most about through my website, KARIpearls.com. So let me know if finding a pearl happens to you, OK?
Show us your favorite pearl jewely! Ah, come on....I know you have a favorite pearl jewelry piece. Is it a brooch from your Great-Grandmother? Or maybe a classic white pearl necklace from hubby?
Confused about pearls...their names, types of pearls, where they come from...read here descriptions of pearls and their various types.
Unravel the mystery of shopping for pearls...learn five basic characteristics of pearls...realize that even imperfect pearls can be stunningly beautiful and affordable.
Yes, you can learn how to knot pearls...it just takes practice. Photo tutorial.
How pearls are made...how faux, fake, imitation, or simulated pearls are made...learn about different methods of making faux pearls.
What exactly are natural pearls? Are natural pearls still being found today?
World Net Daily news article about the Pearl of Allah, the world's largest pearl on record at 9.4 inches long and weighing 14 pounds.
"Where are pearls found?" The answers in this comprehensive list may surprise you!
Pearls have been with us since ancient times. Enjoy this fantastic information on pearls from ancient writings and times.
Natural pearls in history at Byzantium, then called Constantinople and today called Istanbul.
Visiting a pearl farm. Just where do pearls come from anyway? See pearls harvested.
How to grow pearls...share here about your visit to a pearl farm or about YOUR pearl farms. Be sure to include a link to your website.
Four Kuwait dhows used for pearling are on display at the Marine museum in Kuwait City. Links here to pages with photos, diagrams and descriptions about each dhow.
How was pearl clamming done years ago on the upper Mississippi River? Find out here and see a realistic diorama of a clamming camp.
Enjoy a video of a free diver and others diving for pearls in the Persian Gulf.
Imagine wearing a dress covered with oyster pearls like this dress worn by Princess Diana. Princess Diana commissioned this dress in 1989.
Try the Pearl Restaurant for a snazzy place to dine in London. The Pearl Restaurant is close to London attractions.
View and read about three paintings by Vermeer which contain pearls...learn details about Vermeer himself.
Here you can read pearl stories and jokes. AND you can send me YOUR pearl stories, jokes, ideas, thoughts, etc, etc. I'd love to add them to my site for all to enjoy
A short synopsis of a book by John Steinbeck The Pearl. John Steinbeck biography, book values and links. Creative pearl images with a cow skull and peach tree.
What is the meaning of pearls? What do they symbolize? What does the word pearl mean? Who do they stand for?
Pearl news --keep up to date on current pearls in the news and be able to comment on some of the saved news items.
Enjoy this page of digitially altered pearl visions or images of pearls that are made to look like watercolor paintings. Also links ot more pages of my pearl photographs.
Now, send free pearl ecards from www.karipearls.com. Use some of my spectacular photos to cheer or shock your friends!
A growing list of videos deserves its own pearl video index. You'll want to watch all the videos in the pearl video index.
Learn about pearl buttons and mother of pearl with several links to mother of pearl pages and mollusk recipes. Learn about the former button capital of the world, Muscatine, Iowa.
Finally, a place to share your button stories. Button stories of working in factories or back yards or garages...of cutting buttons, gathering shells, polishing, grinding, dyeing....
Happy customers have written praises of my pearls and service and here some of them are -- KariPearls testimonies.
How to know if you have enough jewelry insurance. When is enough, enough?
5 Things You Should Know Before Filing an Claim for insurance for jewelry.
Jewelry appraisers can provide valuable jewelry appraisals to people who own expensive jewelry or are in the process of buying jewelry.
Is insurance for jewelry necessary? How does one get jewelry appraised?
Have you dreamed of doing your own affordable, easy and great looking website which builds traffic for you? Then you'll love this information.
Links to a wide variety of other great sites and affiliate programs that work!
Kari Pearls e-zine...pearl education, updates and promotions with a sprinkling of useful wisdom
Contact Kari at karipearls for information, clarity, suggestions, compliments, complaints, or requests. Found some Natural Pearls...let Kari Know...She Loves Natural Pearls.
Join us for discussions, contests, tutorials, and more!
Kari




Civil Rights for the UNBORN!



Persian Gulf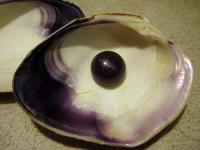 Quahog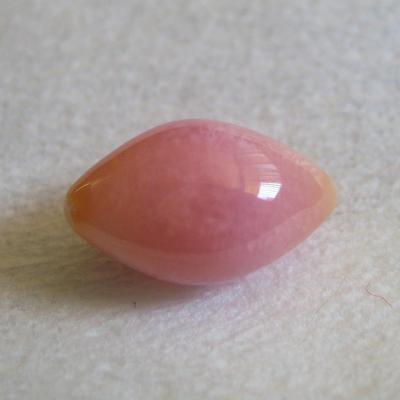 Conch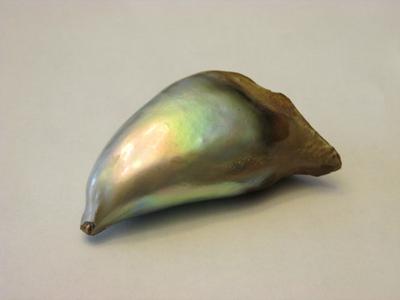 Abalone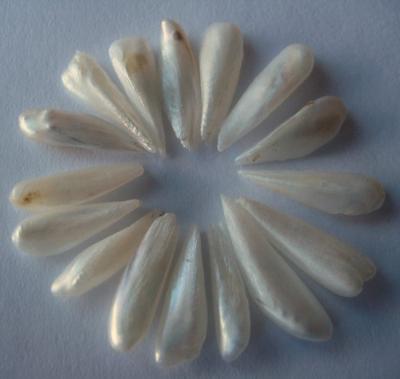 Natural USA






Saltwater Naturals






Mozambique






Antique Pearl Jewerly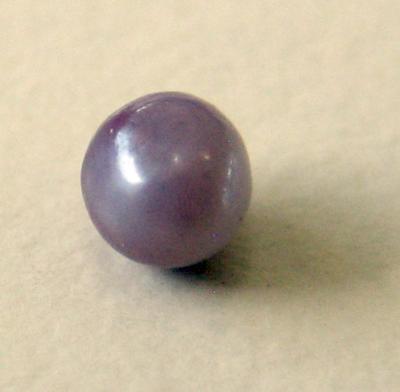 Blue Mussel






Clam Pearls






Melo Pearls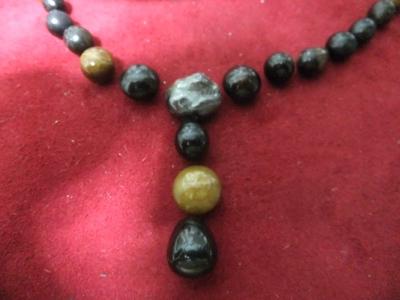 Pen Pearls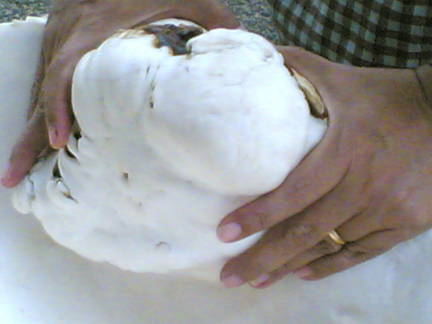 Giant Pearls

Found A Pearl?
Tell YOUR Story

Quahog

Freshwater

Abalone

Melo

Giant Clam

Scallop

South Sea

Arabian Gulf

Conch

Crab