Szentendre, Hungary
Jewelry Museum
Jewelry museum in Szentendre, Hungary, is one of those "must see" places!
At the jewelry museum, after a delightful and very well done historical video about Hungarian jewelry, we viewed these life sized mannequins....this one portrays St. Stephen, the first king of Hungary.
St. Stephen is wearing the Holy Crown which is on display in the elaborate parliament building along the shores of the Danube River.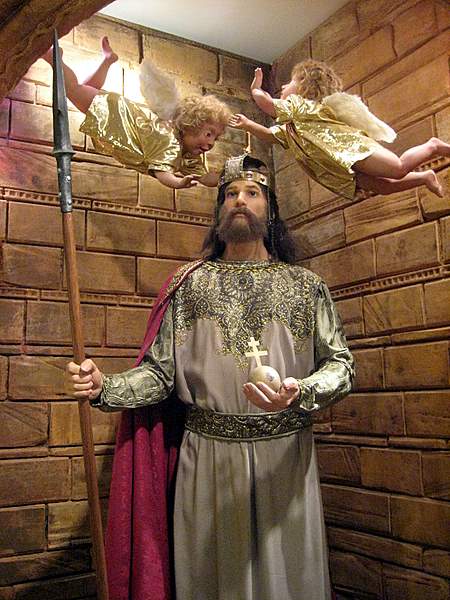 St Stephen First King of Hungary Wearing a Crown Photo by Kari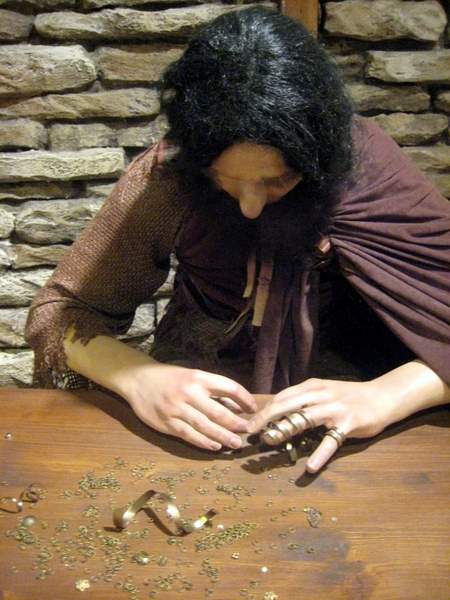 Jewelry Museum in Hungary Photo by Kari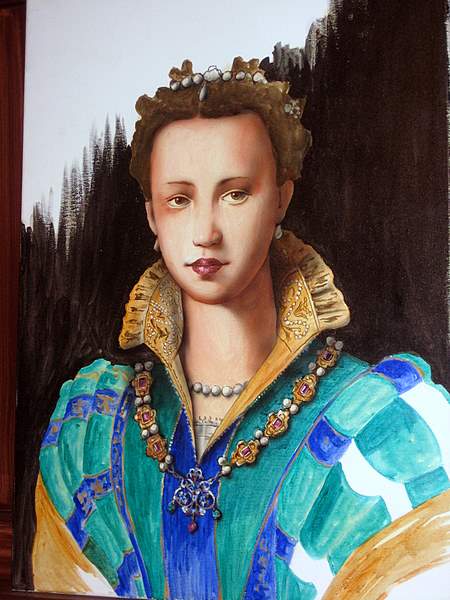 Hungarian Queen Photo by Kari
St. Stephen united Hungary and encouraged Christianity.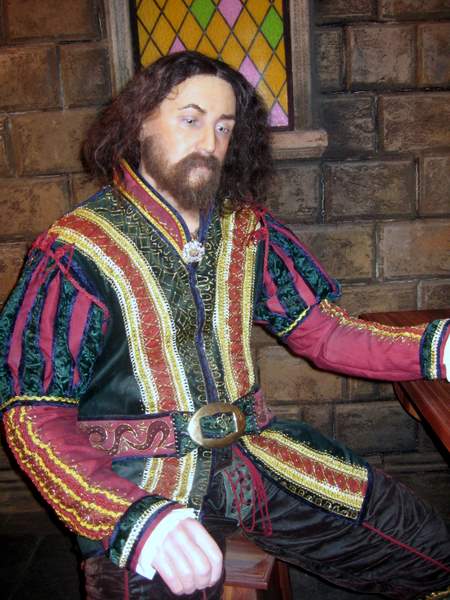 Hungarian Photo by Kari
There was a time in the history of Hungary when monks were the only ones allowed to make jewelry.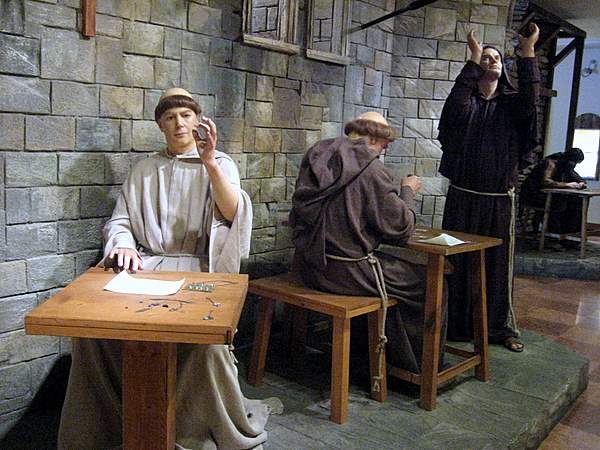 Hungarian Monks Making Jewelry Photo by Kari
That was before the skill of cutting stones was developed.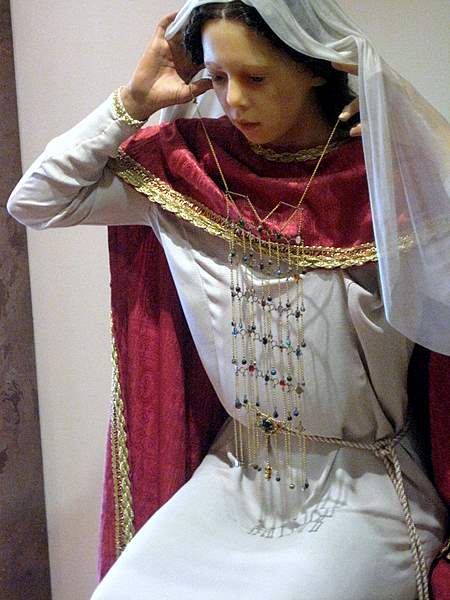 Caprice Jewelry Museum Photo by Kari
Children of nobles would often receive a pearl necklace as a young child.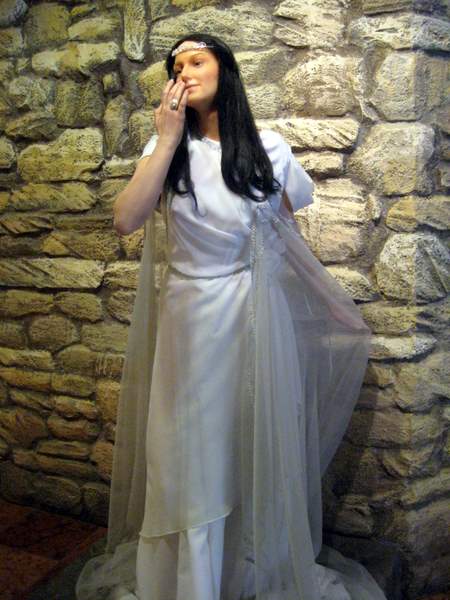 Jewelry Museum in Hungary Photo by Kari
Natural pearls played a prominent part in early jewelry.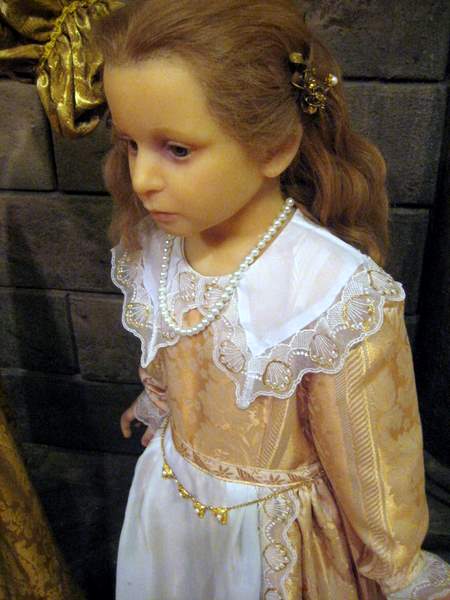 Jewelry Museum in Hungary Photo by Kari
The Caprice company in Hungary has put together a wonderful free museum for all of us jewelry lovers.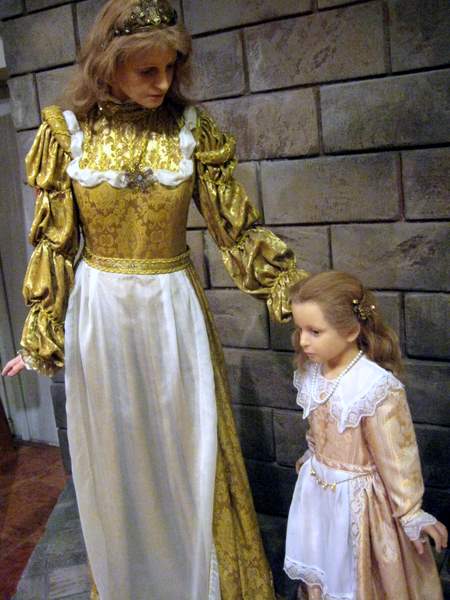 Jewelry Museum in Hungary Photo by Kari
The day I visited these work benches were empty...but the display rooms were filled with marvelous designer pieces.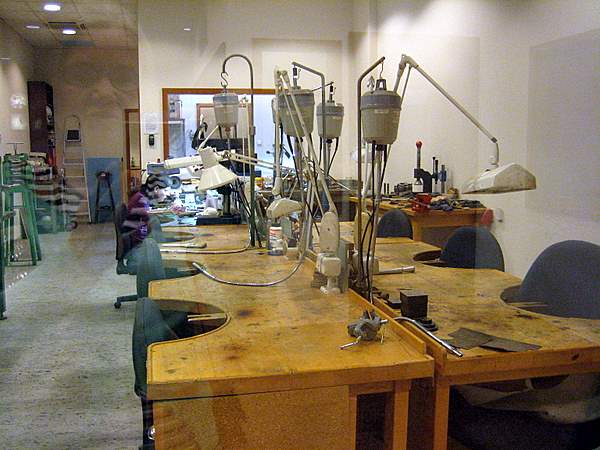 Jewelry Museum Workshop Photo by Kari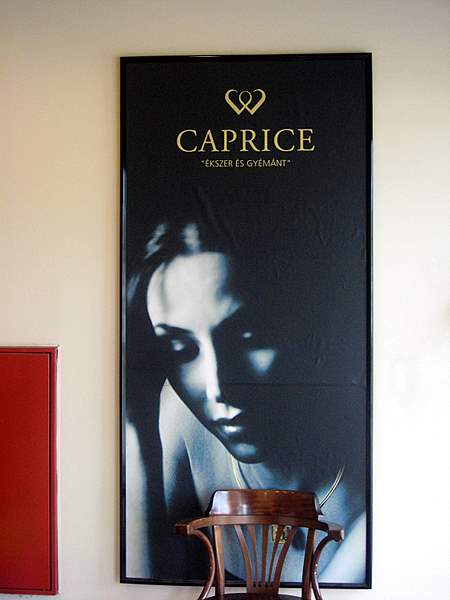 Caprice Ad Photo by Kari
Szentendre is easily reached by train from Budapest and it's a good idea to plan for a day or at the very least a few hours. There are endless shops and wonderful museums of many sorts.

Caprice Flags Photo by Kari
Before catching the train back to Budapest, we enjoyed a walk along the Danube which was richly decorated with colorful flowers.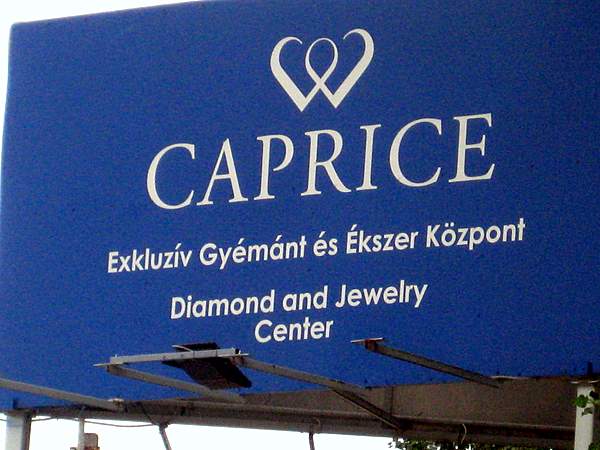 Caprice Jewelry Museum in Hungary Photo by Kari
View photos of the official Hungarian crown.
See photos of pearl jewelry in the Szentendre Jewelry Museum here.
Read historical accounts of pearls in Hungary.