Hungarian Crown
The Hungarian crown of St Stephen finally is back in Budapest.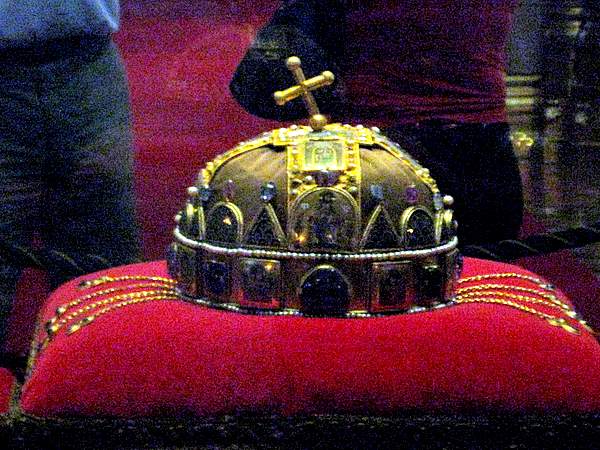 Hungarian Holy Crown (front view) in Budapest Parliment Photo by Kari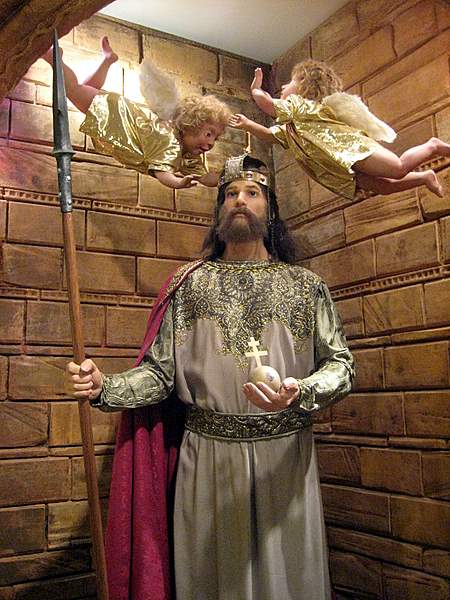 1st Hungarian King St Stephen-Szentendre Museum Photo: Kari
After a few years respite in the United States bullion depository at Fort Knox, Kentucky, the Hungarian Holy Crown was returned to Budapest during President Carter's term as president. No, it wasn't stolen by US citizens, but entrusted to the American Army during World War 2 for safe-keeping.
I was amazed when I heard that tidbit of information and thought you'd be interested too.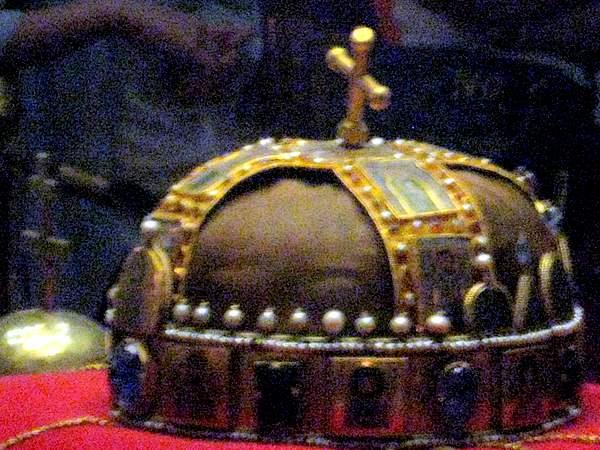 Holy Crown (side view) Photo: Kari
These are not great photos, but I couldn't get very close and no flash was allowed. I was just glad I could take photos in this amazing palace-like parliament building.

Crown of Hungary (back view) Photo: Kari
I was especially interested in this crown because of the pearls.
The royal Hungarian crown given to St.Stephen by the pope in the year 1000 A.D., when Hungary became an empire, is one of the most ancient crowns in existence. It contains 320 pearls and was procured in Byzantium (present day Istanbul). It was pledged to the emperor, Frederick IV, by Queen Elizabeth of Hungary, probably about 1440.
Over fifty kings, since about the 11th or 12th centuries, have been crowned with this crown.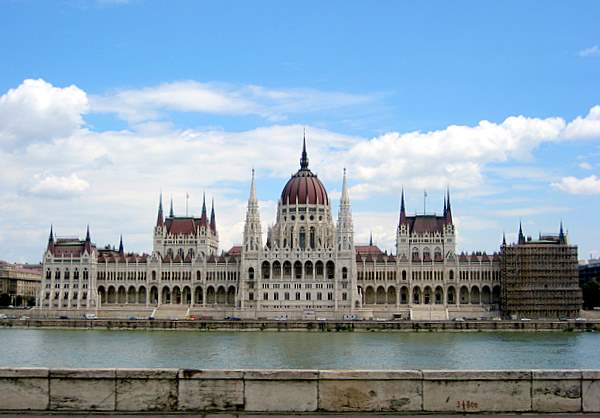 Budapest Parliament Photo: Kari
The parliament building, where the crown is on display, sits on the Danube on the Pest side of Budapest. This marvelous structure took almost as many years to repair after WW2 as it did to make originally. Fortunately, the stained glassed windows were taken down and safely tucked away in the basement during the bombing.
Francis Joseph King of Hungary wearing the "Holy Crown"
Enjoy historic info about Hungarian pearls.
View historic Hungarian pearl jewelry here after Hungarian crown.
Join me on a visit to the Hungarian jewelry museum at Szentendre, Hungary.
Search here.
Free Ezine all about Pearls!