1+ carat Clam Pearl with Flame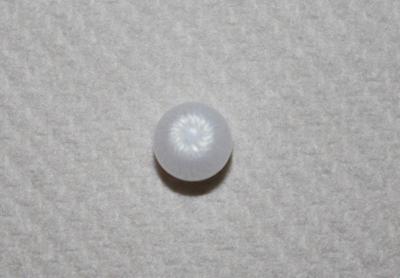 1.3ct clam pearl with flame
Type of pearl: Saltwater clam pearl


Carat Weight: 1.3 ct
Shape: dome
Size: 5 x 5mm
Color: white with flame
Location of Origin: Indonesia
This extremely rare tiny clam pearl has a nice flame pattern. The flat and round underside has a rear circle around, making it different from the others.
This pearl comes from Indonesia, from the island Sulawesi. Found in the waters of the Molucca Sea.
Price: $159
SOLD!
Return to Listed - Clam pearls - SOLD.