14mm Quahog Pearl - SOLD!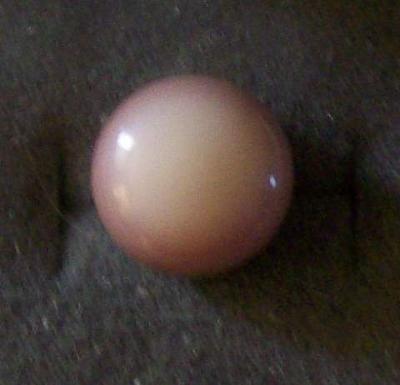 10.65 carats 14mm Quahog Pearl - top
14mm Quahog Pearl - SOLD!


10.65 carats/14mm Pearl
This pearl is perfectly round and shaped like a M & M. The color is more of a light mauve and cream. Has a high luster with no flaws. Its in its natural state and has not been cooked.
I am from the Eastern Shore of Virginia near the Chesapeake Bay. My father was a clammer most of his adult life, as were most of the men in my family. Years ago after my father passed away my step-mother gave me these three quahog pearls and said that my father found them while shucking chowder clams over the years, he kept them because the were flawless and beautiful. My father was a waterman for about 50 years, the fact that he only found three quahogs of gem quality attests to how rare these pearl actually are.
More quahog pearls for sale here.
Return to Listed - Quahog Pearls - SOLD.