2 Quahog Pearls Found in One Shell
by Jason Kolnos
(jkolnos@capecodonline.com)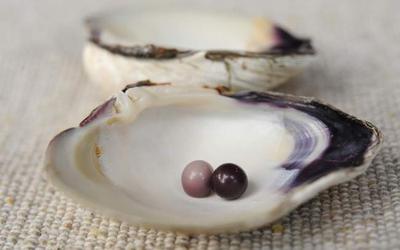 Two pearls discovered by Lisa McGrath and her daughter, Lindsey, while raking in Buzzards Bay.
BOURNE — The tiny littleneck clam with a dented shell hid more than just a little surprise.


Lindsey McGrath was shellfishing with her mother, Lisa, on Labor Day weekend when she plucked an odd-shaped quahog from the ocean at their secret spot in Buzzards Bay.
Upon opening the hard-shell clam the next day, the duo was stunned to see what was inside.
"I found a pearl!" Lisa McGrath recalled during a recent interview at her home.
And what could be better than finding one pearl?
"After I removed that pearl, I found another one and couldn't believe that there were two," Lisa said.
News source:
http://www.capecodtimes.com/article/20150921/NEWS/150929924