3 pearls of Cassis 13+ cts total weight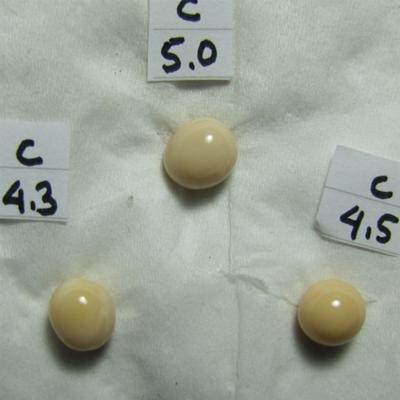 3 pearls of Cassis 13+ cts total weight
Type of Pearl: Cassis Pearl


Carat Weight:
4.3cts + 4.5cts + 5.0cts = 13.8 carats total weight
Shape:
Oval + Button + Oval
Size in mm:
See the detail pictures (a ring potential)
Color:
Light Orange
Unique Features:
Nice flame patternsThree pearls with nice flame pattern, nice luster. They have a ring potential.SOLD!
More cassis pearls for sale.
Return to Listed - Cassis Pearls - SOLD.