5 carat Snowman Shaped Clam Pearl with Flame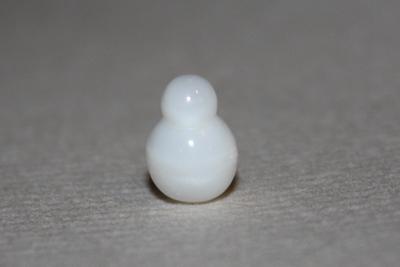 5.05 carat Snowman Shaped Clam Pearl with Flame
Type of pearl:clam pearl


Carat Weight: 5.05 cts


Shape: baroque (snowman)


Size: 12 x 8mm


Color: white


Location of Origin: Indonesia


Unique Features: A unique baroque-shaped clam pearl, consisting of 2 almost round parts melted together. Flame pattern and 2 "eyes".


This pearl comes from Indonesia, from the island Sulawesi. Found in the waters of the Molucca Sea


Price: $460 SOLD!


Return to Listed - Clam pearls - SOLD.