6+ ct Clam Pearl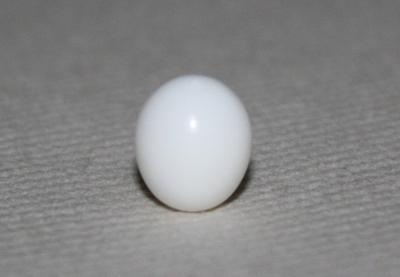 6.5ct Clam Pearl with Flame
Type of pearl: clam pearl - saltwater


Carat Weight: 6.5 ct
Shape: drop
Size: 9 x 11 mm
Color: white with flame
Location of Origin: Indonesia
This is an extremely nice porcelain-white oval shaped clam pearl with a silky flame pattern and an eye. Chatoyancy visible by sunlight.
Price: $525
SOLD!
This pearl comes from Indonesia, from the island Sulawesi, found in the waters of the Molucca Sea.
Return to Listed - Clam pearls - SOLD.