A Natural Pearl with Diamonds
Stunning heart pendant with a natural pearl and diamonds. Persian Gulf pearl is shown off brilliantly on this 18K yellow gold heart with diamonds.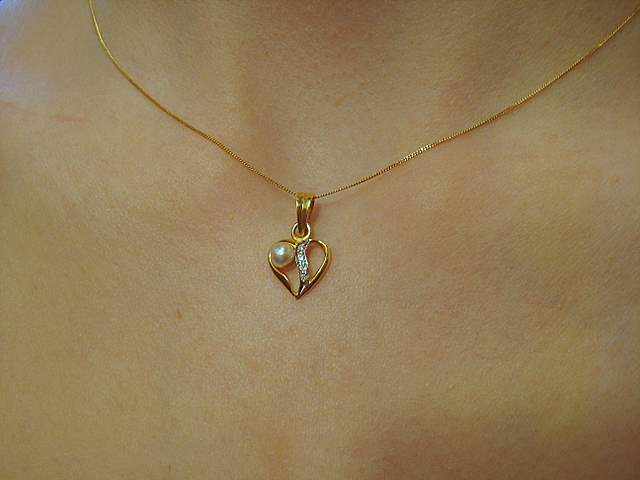 Heart Pendant with Pearl
You don't need to wait for next Valentine's Day to enjoy this lovely heart shaped pendant enhanced not only with diamonds but with a naturally made pearl from the Arabian Gulf.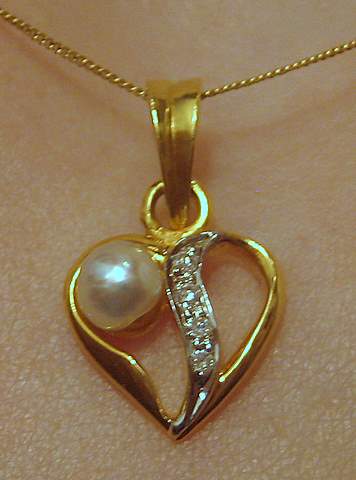 "Wild" Pearl Heart Pendant with Diamonds
Color of pearl: White
Shape of pearl: Semi-baroque
Carat weight of pearl: 0.40 carat
Dimensions of pearl: 4.38 x 4.07 x 3.46 mm
Four Diamonds
18K Yellow gold pendant and chain
Certificate of Authenticity
Cost: $552.60 SOLD!
Visit my catalog after a natural pearl here.