Bahrain Cerified Natural Pearl of 8.15 ct

(Kingdom Of Bahrain)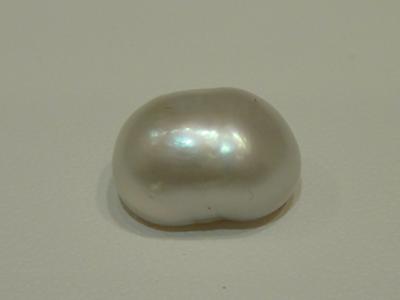 Top of 8.15 carat natural pearl
This natural pearl is very good for making a ring. It is very big and will look very nice in a ring.


It has flat base and worked. Please see both sides before you buy. This pearl is good for a person who wants very a big pearl. This size is rare to find.
8.15 carats
Light greyish cream & white
(uneven coloration & iridescent)
10.12 x 13.34 x 7.73mm
Price: $2,920
SOLD!
Return to Listed - Persian Gulf Pearls & Jewelry - SOLD.