Gorgeous Black Mother of Pearl Pendants and Earrings made from a Large Shell Button.
It took a large shell to make this beautiful black mother of pearl button.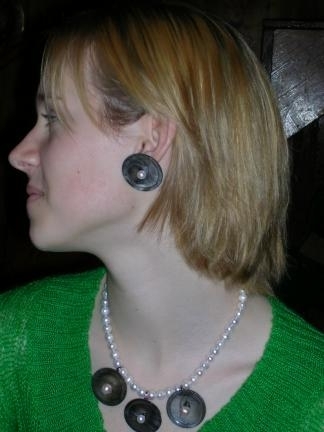 From this photo you can see how this button got its start, by being cut out of a large shell.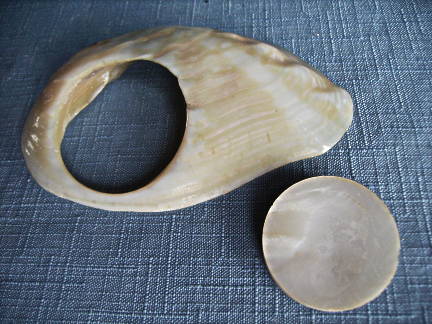 Then, right here in Muscatine, Iowa at one of the many button factories which operated over 50 years ago, it went through a series of cutting and polishing processes and finally was dyed. The dyes used several years ago were super strong and probably wouldn't even be allowed today.
All these steps brought it to be the shimmering black beauty you see here.
These pendants can be added to pearl necklaces, a metal chain or even a piece of cord.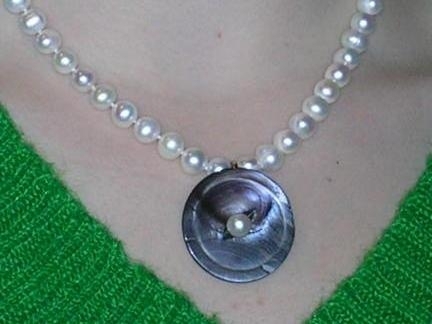 Matching earring also available...but the quantities are extremely limited and these aren't being made here anymore.
Each piece also has a cultured freshwater pearl attached in the center.
If you enjoyed this black mother of pearl page, please return here to main pearl button page.
Free Newsletter all about Pearls!
Search here.
Photos and Text copyrighted by www.karipearls.com