Skillfully Carved Pearls
Carved pearls add a statement of personality to already beautiful pearls.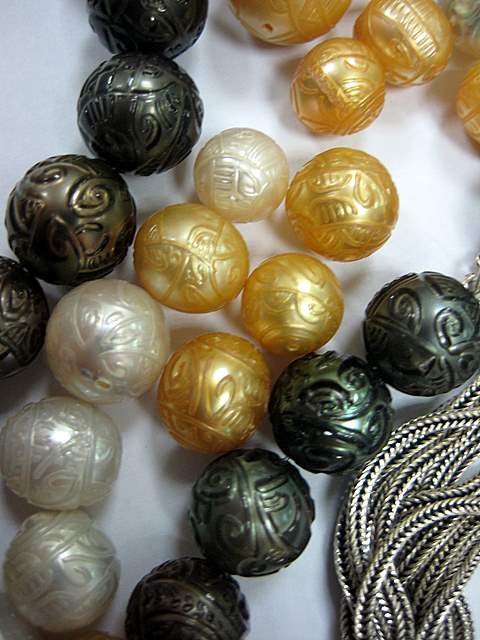 Tahitian & South Sea Pearls after Carving Photo by Kari
Carving could also be used to hide blemishes that would otherwise detract from the surface quality of a pearl.
In Dubai last month I enjoyed meeting so many folks who, like me, love pearls. Some of the attendees have extensive pearl collections either for their own enjoyment or for sale.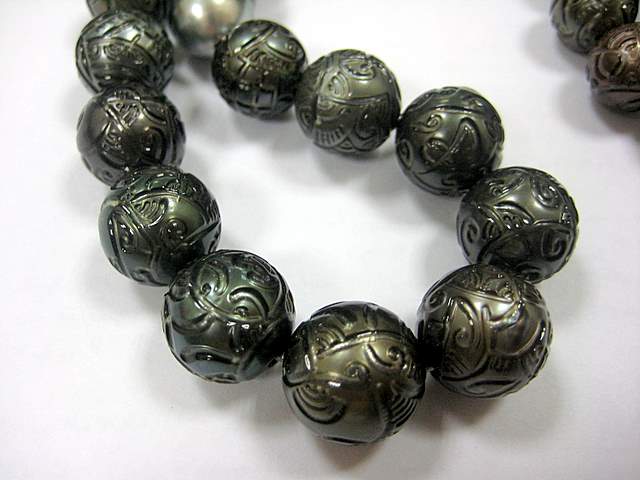 Black Carved Pearls Photo by Kari
I was pleased to meet Umit, who generously invited Elisabeth Strack and I to view his extensive collection. We spend nine hours looking at his pearls which consisted mostly of several types of natural pearls.
Elisabeth is the author of the comprehensive and popular book called, "Pearls".

Carving on Pearls Photo by Kari
Umit is also experimenting with carving on cultured pearls and had these carved for him by an artist/craftsman.

Pearls Carved Photo by Kari
Pearls with nuclei of turquoise and other gemstones have also been engraved allowing the inner stones with their vibrant colors to show through.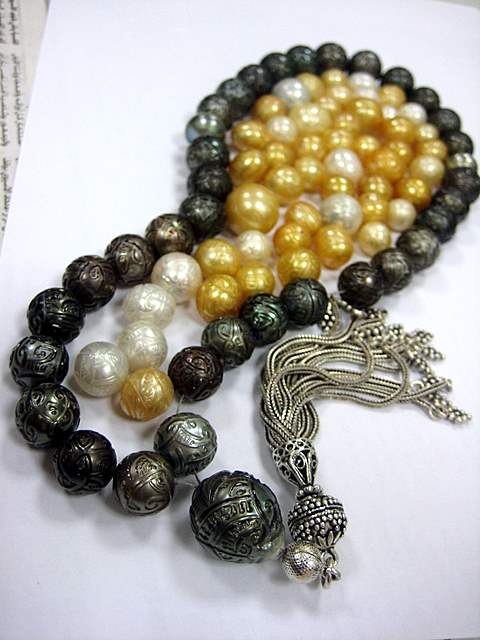 Pearls after Carving Photo by Kari
The design Umit created is very becoming on these South Sea and Tahitian pearls.
It will be interesting to see the market value of pearls that have been enhanced in this way. Will they be hot? Will they be popular and fly "out the doors"? Is the public ready for this type of thing? Pearls are lovely by themselves, but this added value may appeal to a section of people.
Learn about other types of pearls after carved pearls.
Free Newsletter all about Pearls!
Search here.