Vandyke Portrayed the Charles I Pearl as Worn in the Owner's Ear.
So what really did happen to Charles I Pearl?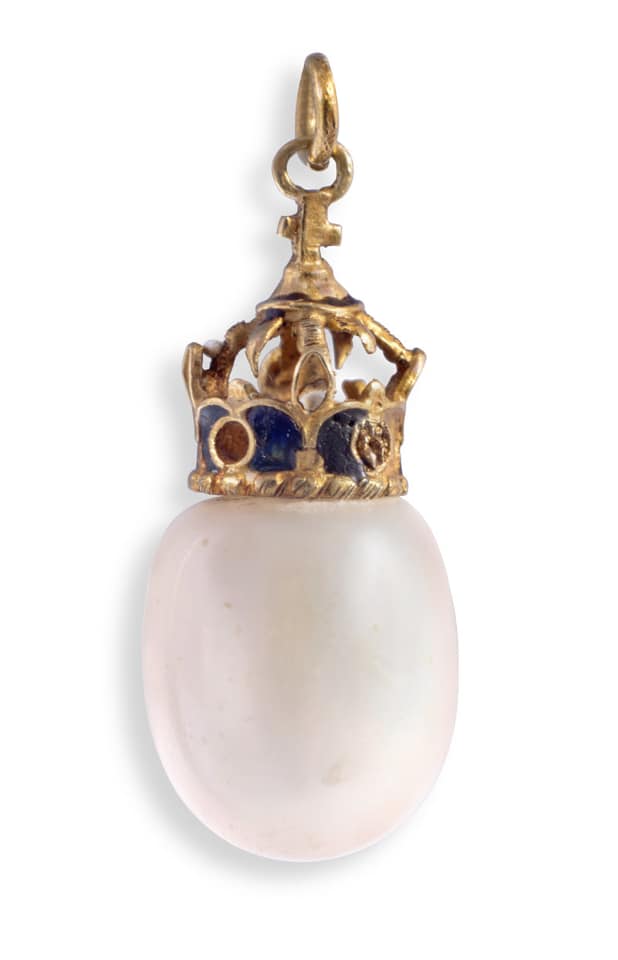 Notice Charles I Pearl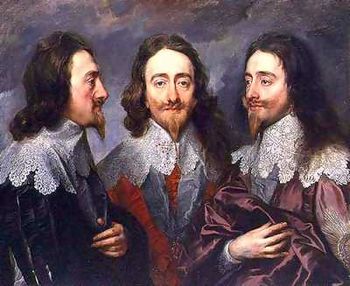 Notice Charles I Pearl Earring on Right Image
Admirers of Van Dyke's pictures of Charles I (1600-1649) readily recall the pearl pendant from his right ear, which appears in nearly all of his portraits by that artist. Janin wrote: "This pearl in the ear of his majesty was greatly coveted, and as soon as his head had fallen, the witnesses of the dreadful scene rushed forward, ready to imbue their hands in his blood in order to secure the royal jewel." It seems more probable that the martyr king would have left this gem in the hands of a trusty friend for his family than to the risk of injury by the ax and to be torn from his mutilated had by a scrambling mob.
As told by George Kunz and Charles Stevenson in "The Book of the Pearl".
About the painting
Anthony van Dyck, Charles I's court painter, created the famous "Charles I, King of England, from Three Angles," commonly known as the "Triple Portrait." The oil painting was made on canvas around 1636, and is an example of how Van Dyck tended to mask Charles I's small stature, portraying him in a more dignified manner. It was sent to Rome, where sculptor Gian Lorenzo Bernini, commissioned by Pope Urban VII, used it to made a marble bust of Charles. The bust may have originally been place in the hall of the Queen's House, and was later lost in the Whitehall Palace fire of 1698. (Info & photo: Wiki)
This pearl is on display at Harley Gallery in UK: HarleyGallery-Charles I
Read the King's speech before being executed.
Prayers made by and for this English King.
Go to main famous pearls and collections after Charles I Pearl.
Free Newsletter all about Pearls!
Search here.