Ancient Chinese Information on Pearls
Enjoy ancient Chinese information on pearls. The Chinese connection with pearls goes back centuries.
In the ancient civilization of China, pearls were likewise esteemed; this is evidenced by the frequent Chinese information about pearls and mention of them in traditional history, their employment in the veneration of idols, and as tribute by foreign princes to the emperor. One of the very earliest of books, the Shu King (dating from about 2350-625 B.C.), notes that, in the twenty-third century B.C., Yu received as tribute oyster pearls form the river Hwai, and from the province of King Kau he received "strings of pearls that were not quite round." That ancient Chinese dictionary, the Nh'ya, originating thirty centuries ago, speaks of them as precious jewels found in the province of Shen-si on the western frontier.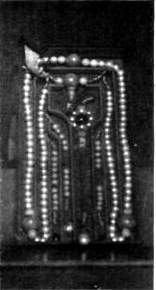 Ancient Chinese Pearl Rosary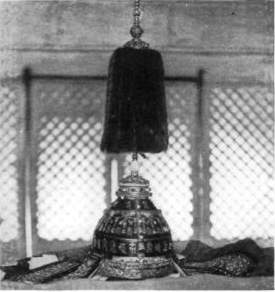 Ancient Chinese Crown with Pearls
Many fantastic theories regarding Chinese information on pearls are to be found in ancient Chinese literature. Some writers credited them as originating in the brain of the fabled dragon; others noted that they were especially abundant during the reign of illustrious emperors, and they were used as amulets and charms against fire and other disasters.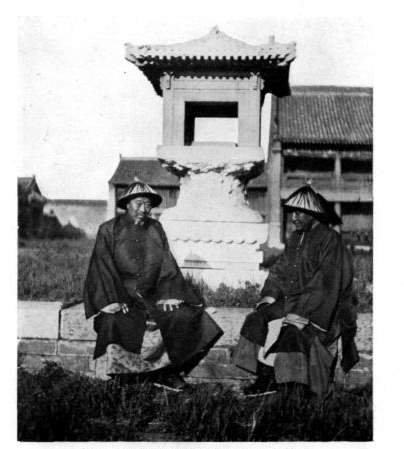 Chinese Priests Keeping Guard Over Temple of Kings, in Mukden, where the Pearl Crowns are Preserved
Curious allusions were made to pearls so brilliant that they were visible at a distance of nearly a thousand yards, or that rice could be cooked by the light form them. And one found about the beginning of the Christian era, near yangchow-fu, in the province of Kiang-su, was reported so lustrous as to be visible in the dark at a distance of three miles.

Enjoy more ancient information after Chinese information on pearls.
Free Ezine "All Things Pearl"
Search here.