Clam Pearl 15+ ct Drop Shape 17mm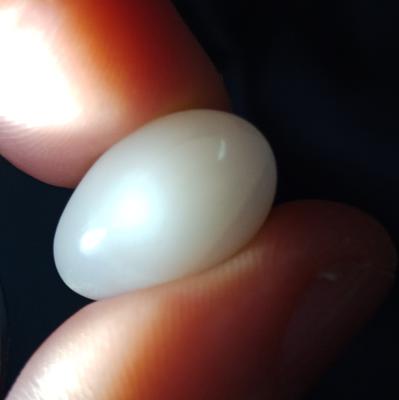 Clam Pearl 15+ ct Drop Shape 17mm
Type of pearl: clam pearl


Weight: 15.4 ct


Shape: drop


Size: 17 x 11 x 11 mm


Color: white with flame


Location of Origin: Indonesia


A beautiful clam pearl drop. It exhibits a silky flame pattern that sparkles in the sun or any available light. Interesting fracture lines appear.


Price: $308 SOLD!


Return to Listed - Clam pearls - SOLD.