Conch Pearl Necklace & Earring Set with Lime Green Peridots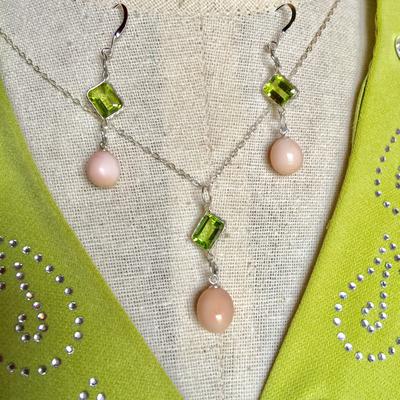 Conch Pearl Necklace & Earring Set with Peridots
Type of pearl: Conch pearls


Weight: 15.2 carats - total weight


Shape: Oval


Sizes: 11x9x7.5mm & 10x8x8mm & 9x8.5x7mm


Color: Beige with slight pink tones


Location of Origin: Caribbean


Metal: Sterling silver


Unique Features: Nicely matched set of oval conch pearls plus rectangle cut lime green peridots make a winning one-of-a-kind natural pearl set.


Price: $1,599 SOLD!



Return to Listed - Conch Pearls SOLD.