Conch Pearl Necklace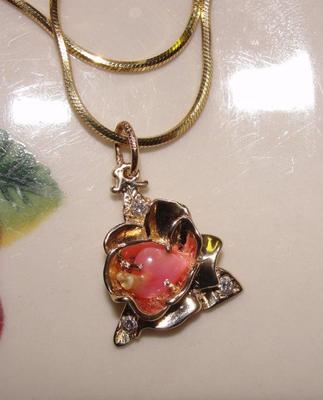 Conch Pearl Necklace
The owner of this conch pearl necklace took a favorite conch pearl and a favorite pendant which formerly held a different stone and simply switched out the stone for the conch pearl.


Conch pearl jewelry need not be overly expensive or costumed designed. This idea of switching out an existing mount with a favorite conch pearl enables one to have piece of natural pearl jewelry without expensive jeweler's fees.
Lovely high quality findings can also easily be purchased at jewelry supply houses online.
Have fun creating your own unique natural pearl jewelry!