Yellowish Conch Pearl Round
Gorgeous yellowish-cream colored conch pearl round shape.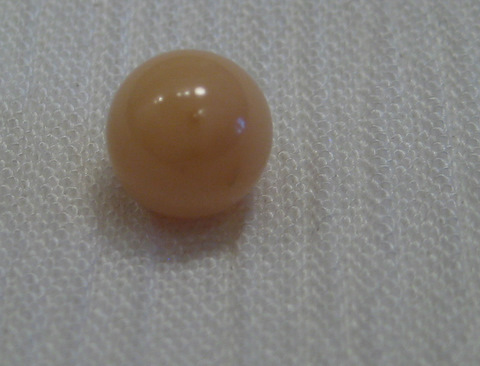 Round Conch Pearl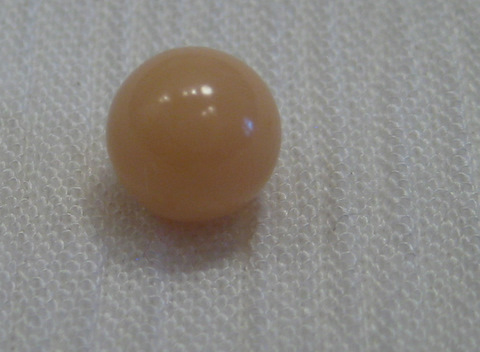 Round Conch Pearl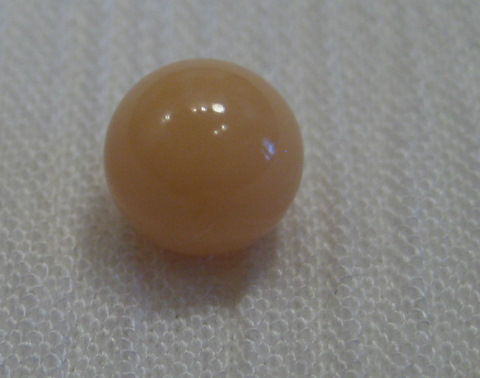 Conch Pearl Yellow Cream
>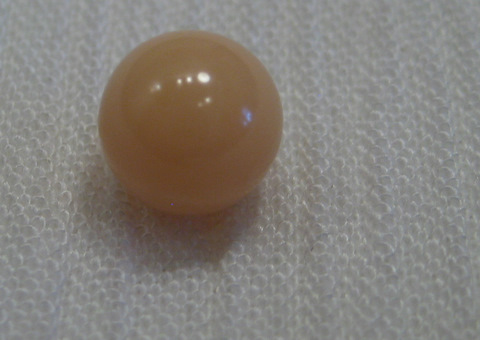 Conch Pearl Round
Color:
Yellow/Cream
Shape:
Round
Weight:
2.10 carats
Size:
6mm x 6mm x 6mm
Price: $825 SOLD!
The animal is readily removed from the shell after crushing the tip end of the spire where the large muscle is attached. The flesh forms an important article of food to the fishermen and to the residents of the outlying islands. It is said that a "Conch" can make a visit to Nassau of a week or ten days, and subsist almost entirely on this dried meat, with which he fills his pockets on starting. A large demand exists for the beautiful shells for ornamenting flower-beds, garden-walks, etc. Many of them are burned into lime for building purposes. Formerly several hundred thousand shells were exported annually to England for use in porcelain manufacture.
The pearls are generally found embedded in the flesh of the mollusk; quite often they are in a sac or cyst with an external opening form which they are sometimes dislodged by the muscular movement of the animal. The yield is small, a thousand shells in many cases yielding only a very small number of seed-pearls or perhaps none at all. Most of them are oval, commonly somewhat elongated. The usual size is about one grain in weight, but some of them weigh over twenty, and a very few exceed fifty grains each.
Information is from Kunz's 1908 Pearl Book.
Help me decide on this conch pearl round by viewing other conch pearls for sale.