Drilling Pearls by Hand
The hand method of drilling pearls is still used for making holes in the natural pearls of the Arabian Gulf.
Enjoy my video of making a hole in a very tiny seed pearl that is only 0.5mm.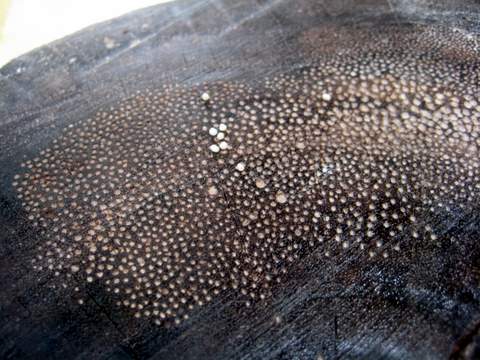 Coconut Wood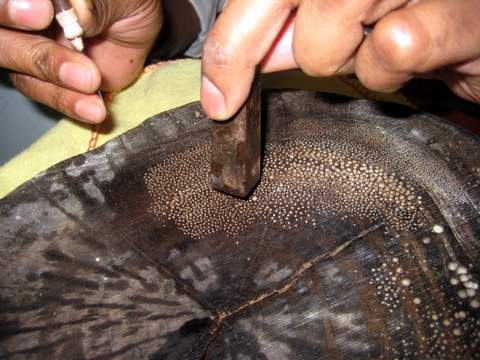 Pounding Seed Pearl into Coconut Wood
Preparing Seed Pearl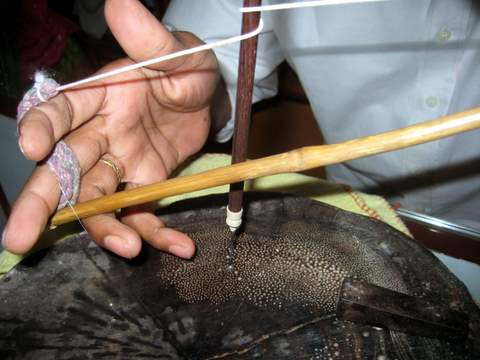 Making a Hole in a Seed Pearl by Hand
It's totally mind boggling to me how these very tiny, tiny pearls can be drilled. I know that the "bigger the better" seems to be the trend in pearls these days, but seriously, after realizing the immense difficulty to drill tiny seed pearls - they have become my all time favorite!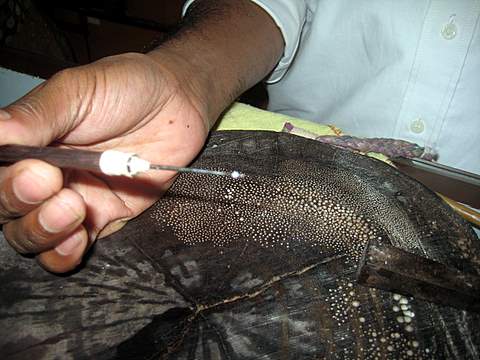 Seed Pearl Prepared by Hand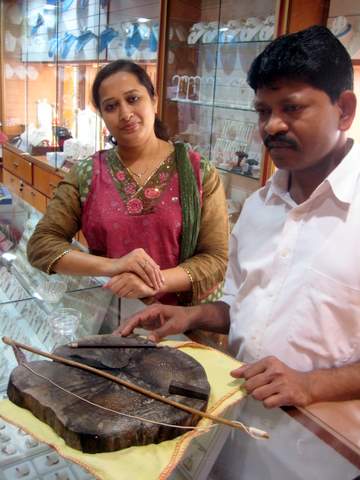 Pearl Workers and Tools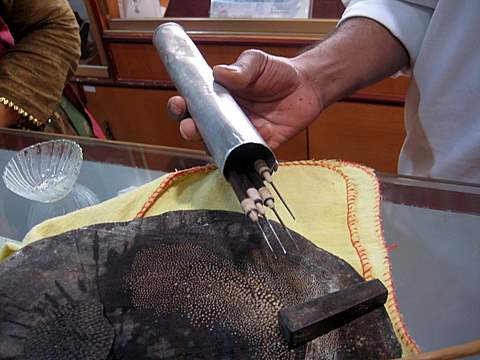 Pearl Drilling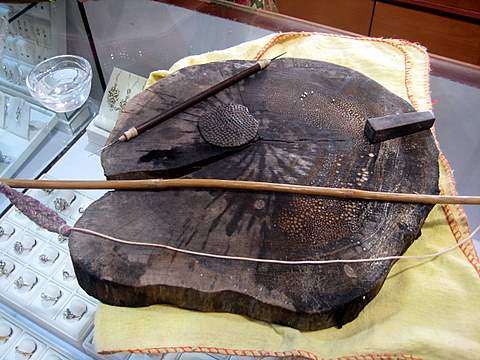 Pearl Tools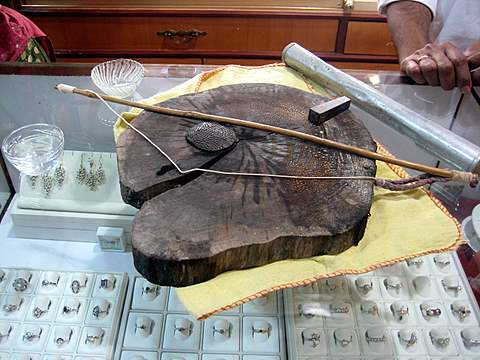 Pearl Tool Set
I felt honored to be shown a personal demonstration of this skill but I was sad to hear that it can be detrimental to the driller, as because of the very fine detailed work, one's eyesight can be severely damaged or even blindness can develop.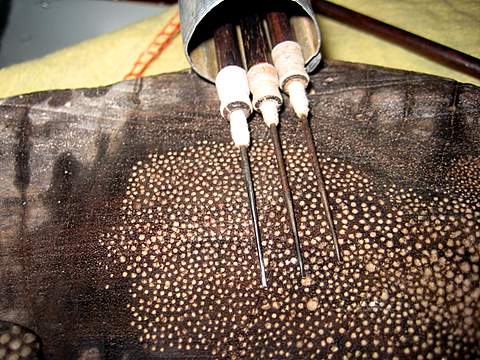 Drills in Various Sizes
I was so fascinated by this demonstration that I even bought a bow drill for myself and brought home a few slabs of coconut tree from Kenya. But I have never tried to do it myself - not yet anyway.
Learn more about natural pearls after learning about drilling pearls.