Drilling Pearls by Hand
The hand method of drilling pearls is still used for making holes in the natural pearls of the Arabian Gulf.
Enjoy my video of making a hole in a very tiny seed pearl that is only 0.5mm.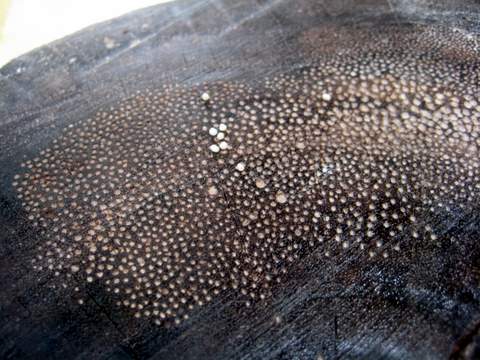 Coconut Wood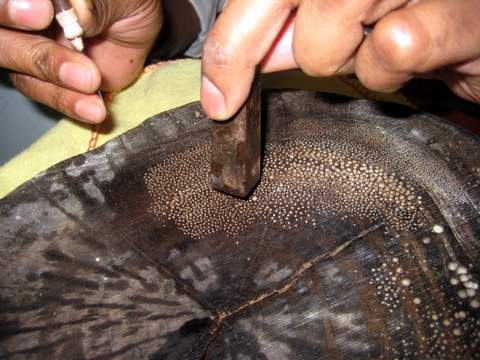 Pounding Seed Pearl into Coconut Wood
Preparing Seed Pearl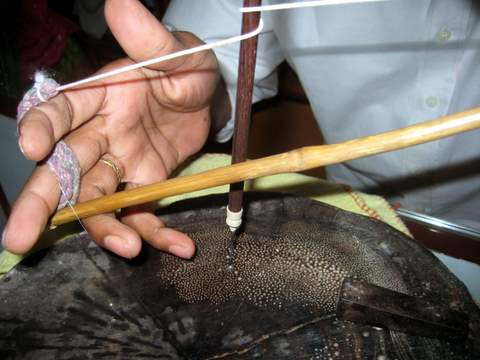 Making a Hole in a Seed Pearl by Hand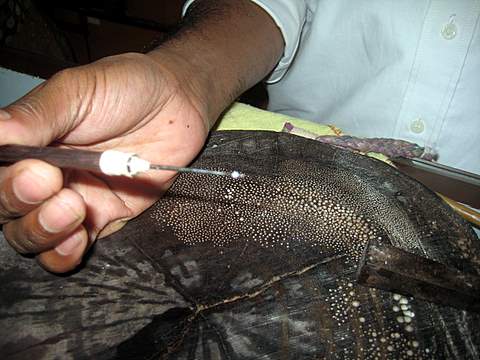 Seed Pearl Prepared by Hand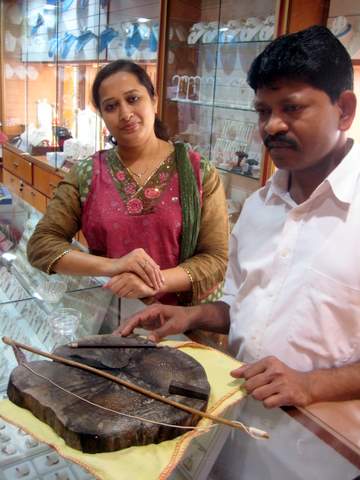 Pearl Workers and Tools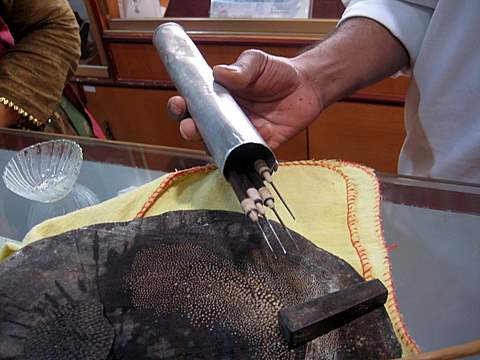 Pearl Drilling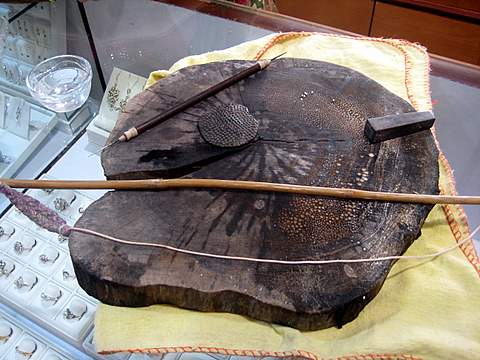 Pearl Tools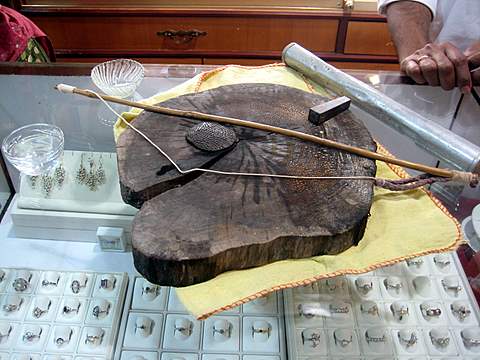 Pearl Tool Set
Drills in Various Sizes
Learn more about natural pearls learning about drilling pearls.