Estate Pearl Rings
Estate pearl rings offer something out of the ordinary for pearl jewelry.
Looking for a unique gift of pearls? Check out these Persian Gulf pearl rings.
Before sending you off buying previously owned pearl rings further on down the page, I offer you these fantastic natural, non-cultured new pearl rings on white or yellow 18K gold. Click on the image to read more about each ring.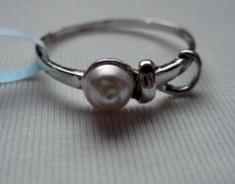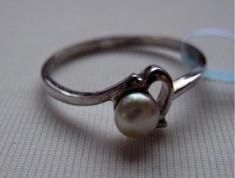 Now, have a look at these pearl rings available on Ebay. But don't hesitate too long, you know how a special find on Ebay is....here today and gone tomorrow.
Once, as I was browsing Ebay for antique jewelry, I noticed a great Byzantine ring with a red stone going for a very reasonable price...but the auction was ending soon, so I had to act fast. I got it! And I love wearing this unique one-of-a-kind handmade ancient Byzantine ring.
These estate pearl rings will not be centuries old like those from the Byzantine era, but there are some fantastic finds here. Be sure to check them out thoroughly, however, and ask the sellers questions if necessary to authenticate whether or not you're bidding on cultured, natural, or synthetic pearls....you don't want any surprises after you've purchased something.


Pearl Ring on Dried Magnolia Petal (photo by Kari)
After investigating estate pearl rings, check out my conch pearls!