Where can one buy fake black pearls?
What should you expect to pay for fake black pearls on sale?
Fake pearls are fun, cheap and can add lots of pizazz to a wardrobe.
Personally, I like real pearls...but don't let anyone else's preference in pearls (mine, or anyone's) hinder you from enjoying fake pearls.
Our friend, Joy, came over the other night wearing these fun beauties. She'd just purchased them at our local Elder Beerman store for only $2.50 each--her bracelet is also a necklace, only double wrapped on her wrist.
Not many years ago, real pearls--natural and even cultured pearls--priced themselves out of most people's jewelry boxes. But...today, techniques for cultivating freshwater pearls have vastly improved and increased in numbers, bringing the prices down so reasonably that we can ALL enjoy them...not just the rich and famous.
However, this page is about fake pearls and I'm getting sidetracked.
Many places sell imitation pearls...most discount stores do...WalMart, KMart, as well as Claires and department stores such as Elder Beerman where Joy bought hers.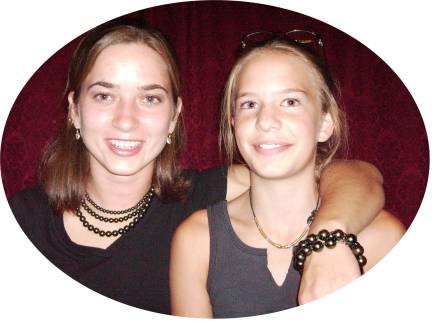 Another place to keep your eye open for faux pearls is second hand stores. And, yes, you can occasionally even find genuine pearls in those places, but you need to check often and regularly if you're determined to be the first ones to spot them.
Not all beautiful things are real...even famous people wear fake pearls. Take for example, Barbara Bush and the signature pearl-wearing look she became known for. Those were big white fake pearls and she wore them with flourish--even donating some to museums.
So go ahead...enjoy those fake black pearls!
Find out here some ways that fake black pearls are made.
Photos and Text copyrighted by www.karipearls.com