Fossil Hunter Finds Pearls
by Mitch H
(P.C. Fla.)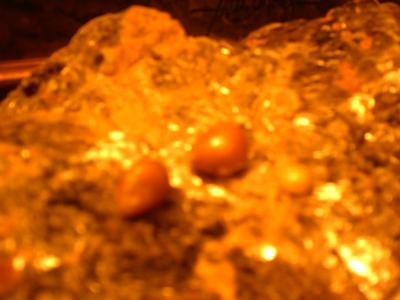 I found three pearls & shells looking for fossils.


Read about the world's largest
fossil pearl
.
Here is an excerpt about the large fossil pearl in Natural History museum in Vienna:
The fossil pearl was found in the 1970ies by a collector at Stetten – a small village close to Vienna in Austria. It formed during the Miocene epoch within the giant mussel Perna aquitanica. Its growth was triggered by the drilling action of a Gastrochaena bivalve which penetrated the mussel-shell. Thus, the pearl is a blister pearl which was still in situ. The paleo-environment, some 16.5 million years ago, was a tropical estuary with swamp forests, scattered mangroves and extended oyster reefs along the muddy shores. Even these oysters have been giants at that time, reaching up to 100 cm in length! Surprisingly, these oysters, which grew in enormous masses, did not produce pearls in noteworthy amounts. A singly tiny blister-pearl was found in one of the oysters during an excavation campaign of the Natural History Museum Vienna in 2008. In contrast, the mussel Perna was prone to pearl formation and small pearls have been detected several times in the surrounding sediment.