Gogibus Pearl
Gogibus Pearl...very large pear-shaped desirable pearl.
This famous pearl said to have been the largest in Europe, weighed no less than 126 carats (504 grains). It was pear-shaped and of fine orient, and was brought from the West Indies, in 1620, by Francois Gogibus, a native of Calais, who sold it to Philip IV of Spain. As no match could be found for this magnificent gem, it was mounted as a button in the royal cap. (Robert de Berquen, "Les Merveilles des Indes Orientales et Occidentales," Paris, 1661, p. 78 b.)
Many times a dealer put nearly all that he possessed into a fine pearl or necklace, frequently without a reward; often gradually buying more and more, hoping for some great patron to relieve him.
When the client appears, there is happiness, but when he does not, ther is woe. This instance is well illustrated when Philip IV of Spain asked of the merchant Gogibus: "How have you ventured to put all your fortune into such a small object?"
"Because I knew there was a king of Spain to buy it of me," was the quick reply. And Philip rewarded the faith of the jeweler by purchasing the pearl.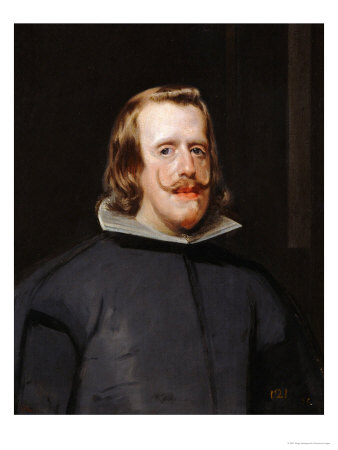 King Philip IV of Spain (1605-1665), Painted 1655-1660
As recorded by Kunz and Stevenson in "The Book of the Pearl".
Main Famous Pearls and Collections after Gogibus Pearl.
Homepage for Karipearls
Search here.