"Great White Shark" Red Abalone Pearl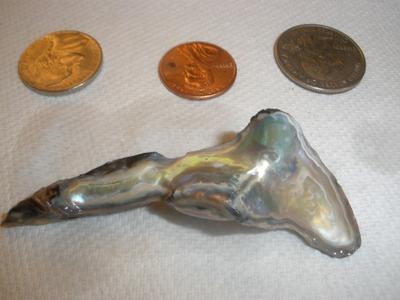 Great White Shark Abalone Pearl
Type of pearl: Red Abalone Pearl


*Carat Weight: 54.6cts


*Shape: That of a great white shark


*Size: approx. 3 inches x 1 inch


Location of Origin: North California coast


Unique Features: Looks almost exactly as great white shark


Price: $12,500



Contact Kari to purchase this pearl. Mention "Great White Shark".



Return to Listed - Abalone pearls.